December 2014
From the Editor - December 1st, 2014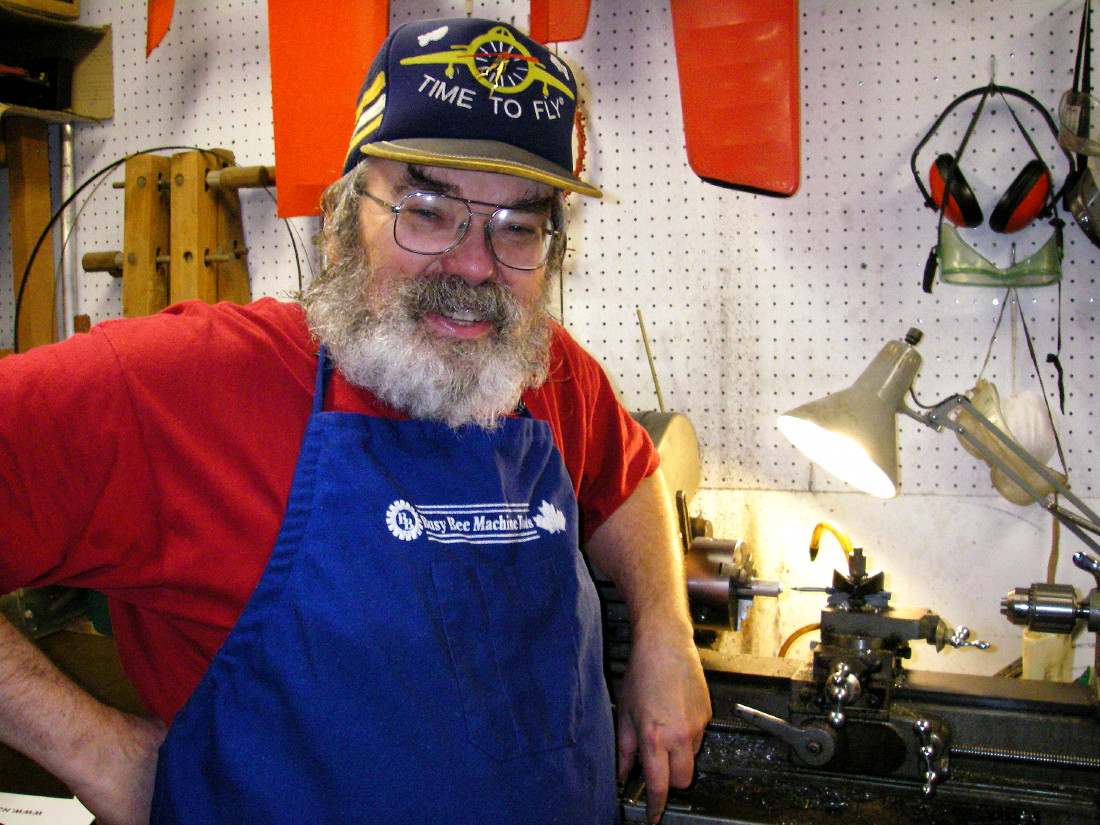 Well folks, it's taken quite a while, but here at long last is my first Editorial on my own new web site over which I have complete personal control. I hope that not too many of you gave up on me during the very difficult period through which I've recently been going.
The delays and inconsistencies which plagued my original site were entirely due to a total breakdown in communication between myself and the web-master of that site, for reasons regarding which I remain completely in the dark. In order to deal with this problem, I've had to register a new domain name and also set up a completely new site to go with that name. It is that replacement site to which you have somehow found your way - please add it to your favorites!
That's the bad news! The good news is that I'm back up and running again! Even better, thanks to some very hard work by my colleague Todd Higden of FRONTLINE MULTIMEDIA Inc., the new site is set up so that I can be my own web-master, requiring no outside assistance to add material as I see fit. At least, in theory - however, Todd lives only a short distance away, so help will always be locally available if I get myself into a mess! The main thing is that I will no longer be dependent on others to input my data for me - I can do it all myself!
This means that from here onwards the site will be updated on my own schedule, rather than being dependent upon the good graces of others. You will hopefully see far more regular activity on the site now that I am in personal control!
I hope you'll agree that the new site is very easy to navigate. The various categories are all listed on the bar at the top of this page - just click on your favorite category, and you'll be sent straight to a drop-down menu giving you the available choices. I think it's pretty intuitive, but please tell me if I'm wrong - Todd and I are always open to constructive suggestions for practicable improvements.
A new feature is the Gallery. Here you'll find images of some of the more interesting engines of my acquaintance, with a few comments about them as well as links to relevant articles giving far more detail. For many readers, this may suffice, but if not, there is of course far more information in the Engine Articles category. If any of you have images of interesting engines which you feel merit inclusion, send 'em along!
I wanted to confirm that I'm back in business in the most positive way by ensuring that those of you who have been readers of my articles in the past and have stuck with me will be rewarded for your loyalty (or tenacity!) by finding something new to read right at the outset rather than merely a bunch of transplanted older articles. Accordingly, you'll find no fewer than three previously-unpublished articles in this edition of the new site. Two of these are my own work, while one is the first article to appear on my site by someone other than myself. This is Maris Dislers' fine article on the Taipan 40 glow-plug motor from the mid 1970's. My very sincere thanks to Maris for his outstanding support for my efforts!
For my own part, I've contributed new articles on the Ball 60 racing engine from the USA and a rather special Rivers Silver Streak Mk. I that came into my possession a while back. The Rivers article in particular has a distinctly revisionist twist to it! All of these articles together with a number of others may be accessed very simply by going to the Engine Articles menu using the button at the top of this page. Before anyone asks, I fully realize that direct links from this text to the new articles would be very convenient, but the need to keep things simple for this old balsa-buster precludes the use of such refinements. Similarly, the former use of thumbnails and pop-up larger images in the articles themselves has gone by the board - what you see in the articles is what you get!
Having added my two new articles to the database along with Maris's conrtribution, my next priority was to re-post the articles which were previously posted on my now-defunct original web site. All of those articles have now been posted here in their new format, so nothing has been lost. I have to say that this was an extremely daunting task, since the entire image database had to be re-established in a new format, as did all of the articles themselves. Actually, doing one of these "replacement" pieces was almost as time-consuming as doing a new article from scratch! Still, it's done......!
My next challenge will be to add a number of other new articles which are all ready to go but have been stacking up due to my problems with the first version of my new site. At this somewhat chaotic catch-up stage, I won't make any promises about the timing of new editions of this site, because for a while there won't be a regular schedule during the catch-up period. I'll do my best to add a new Editorial each month which will keep you all informed of my progress as well as highlight any new additions, but the rate at which those additions appear will be very much dependent on how much time I can devote to this - I do have several lives other than model engines! That said, I intend to press on with this project and thus do my very best to deserve your ongoing support! So please add me to your Favorites list and keep checking in!
I hope that the number of new articles which will appear over the next while will make up for the sadly infrequent appearance of new issues up to this point. It's my sincere hope that I will soon be able to stabilize on a monthly basis as originally planned. If all goes well, the next Editorial will appear on or about January 1st, 2014, along with a few new articles as well as more replacement pieces.
It should surely be obvious from the foregoing comments that establishing, maintaining and constantly updating a site like this takes a lot of time and effort, especially for a total IT klutz like me! One thing that may help to relieve the pressure somewhat is the fact that several readers are now working on articles of their own which will be published here in due course. I previously drew attention to the first of these - the article by my good mate Maris Dislers on the Taipan 40. I hope that this will be the first of many!
As stated earlier, I welcome engine-related material from other writers on the express understanding that I reserve the Editor's right to decide on content for the site and to wield the red pencil as I deem appropriate! It should go without saying that any material that is published will be duly credited, with my very sincere thanks. The submission of such articles will of course do much to relieve me of the pressures of coming up with new material on a monthly basis. I also welcome suggestions for further
topics about which you'd like to see some information in these pages. It's your site as much as mine - use it!!
A major factor which delayed the appearance of the revised site was my recent absence on a three week visit to the UK to catch up with friends and family there. During this trip, I had the great pleasure of finally meeting face to face with Hugh and Lynn Blowers, who are associated with an outstanding British website called "On the Wire" which is devoted to tethered car and hydroplane racing.
Hugh and Lynn have extended outstanding cooperation to me during the course of my research on a number of British racing engines over the past few years. It was a real treat to finally meet them face to face after years of communicating by email. Their collection of classic and modern hydroplanes and tether cars has to be seen to be believed! The only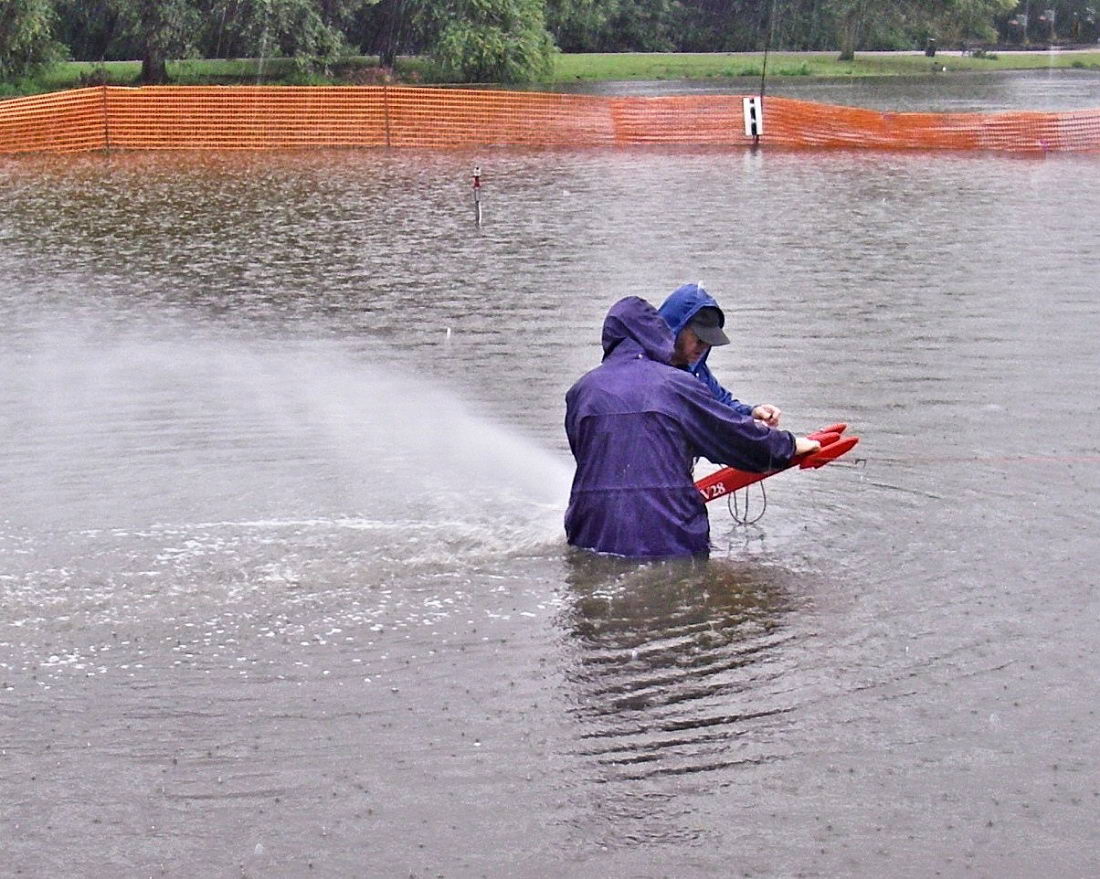 downside was that the model hydroplane meeting at St. Albans at which we were all present had to be abandoned due to the onset of the traditional British August Bank Holiday monsoon ……..! Still, the beer was excellent!
In other news, I've had the very good fortune to establish direct contact with the sons of the legendary British model engine designer and manufacturer Alan Allbon. As a result, I'm now in a position to publish a definitive biography of Alan Allbon and his work. This will appear in due course on this site.
On the same note, I've also been fortunate enough to establish direct contact with Jan David-Andersen, Norway's most respected model engine designer and manufacturer. Jan is still going strong at age 93 and still designing and constructing model engines! Thanks to his kindness and to the invaluable assistance of his son Bjørn, a definitive biography of Jan David-Andersen together with full details of his model engine designing career will also appear on this site in due course.
I also have not lost sight of the previously-announced fact that thanks to the kindness of former Hungarian speed team manager Ferenc "Somi" Somogyi, I have all of the required material on hand to publish a definitive history of the famous MOKI engines from Hungary. It's been a long time coming, but that article too will appear here in due course. My thanks to Somi for his patience!
Finally, I've recently been approached by Andrew Boddington, the Editor of "Aeromodeller" magazine, with a proposal that I become involved with the writing of articles for that excellent publication. My acceptance of this proposal means that you'll be seeing the odd engine-related article by yours truly in the pages of "Aeromodeller" as time goes by. If you aren't already a subscriber, I'd strongly recommend that you remedy that at your earliest opportunity. As highlighted by the recent demise of "Flying Models" magazine in the USA, the hands-on modelling fraternity really needs to get behind efforts to keep such magazines in circulation.
In the same vein, I'd also urge those of you who are still involved with the actual building and flying of models to support your local hobby shop, assuming that you're lucky enough to still have one. As the passing years leave progressively fewer genuine modellers still active, it's critical that those of us who are left show support for our local suppliers in order to encourage them to stay in business for at least a while longer. I can remember when we had at least a dozen excellent hobby shops in the Vancouver area - we just lost yet another one, with the result that there are now only a few left.
Anyway, it's shaping up to be a very challenging year to come!! I just hope that I can maintain the level of energy and commitment that I know it will take to meet the self-imposed demands which all of this will make on my time! I still miss the former interaction with my late dear friend Ron Chernich, and much of my commitment to carry on stems from my certain knowledge that he would expect no less of me. There is certainly no shortage of subjects for my further attentions – I expect to be able to keep adding to this site for years to come!
Until the next time, all the best and keep on flicking, flying and/or cutting metal! Oh yes, and do make the time to have a great Christmas as well!!
Adrian Duncan
Coquitlam, British Columbia, Canada