August 2015
From the Editor - August 1st, 2015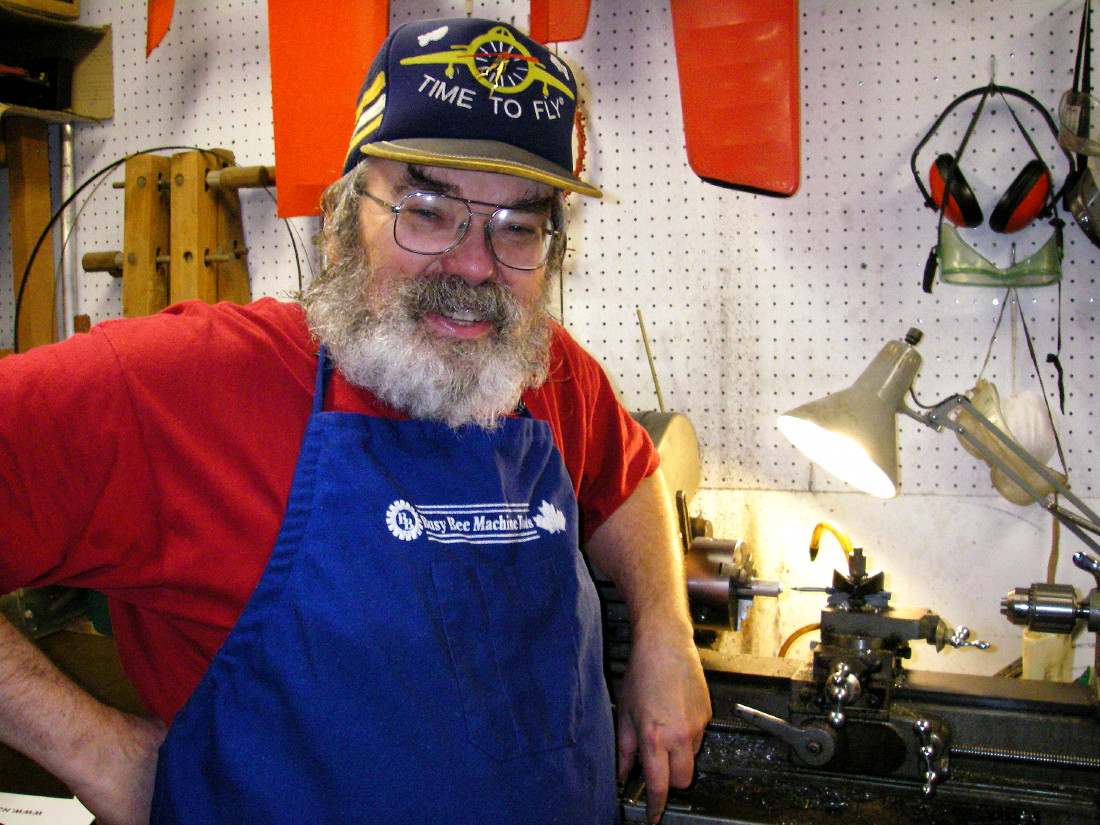 August already! They say that life goes by faster as you get older, and I'm certainly finding that to be true! Age seems to have a way of compressing time - it was all of sixty years ago now that I built my first model aeroplane - an all-balsa chuck glider - at the tender age of eight, and yet it seems like it was only yesterday............life, as they say, is indeed short, so get the most out of it while you can!
I'll begin with some very good news - Enya seems to be back in the on-line marketing business! The address of their revised website has changed - it's now:
http://www.enya-engine.com/index_E.htm
However, the engine range seems to be back on line, along with all of the parts and accessories. I'd urge anyone requiring a new model engine to check them out - as a quality company which has supported our hobby for over 65 years and counting, they richly deserve our support in return. My last new Enya was one of their SS 15 DBB S 2.5 cc diesel models - a wonderful engine by any standard. Their superb 36-4CD four-stroke diesel, which I reviewed earlier on Ron Chernich's "Model Engine News"(MEN) web-site, also remains available.
This past month has seen me take a very significant step towards the further expansion of the coverage of model engine history on this site. While trolling through the pages of MEN looking for any of my own articles that have escaped my GALLERY net, I've been coming across a number of articles by others on that site which appear to me to be well worth keeping alive. I had originally intended to confine the GALLERY links on my own site to articles which I had written or edited myself, since in that manner I could remain responsible for all of the content presented here. However, the quality of some of the material across which I stumbled on MEN is such that I feel an obligation to enhance its accessibility to the extent possible.
Acrccordingly, a number of engines are now included in the GALLERY listing which are linked to articles not of my creation. They were posted on MEN to be read, and my inclusion of them in the GALLERY will hopefully lead to their being read by more people. I know that this is what my good mate Ron would have wanted - his final direction to me regarding the establishment of my own site was to link to MEN often and widely. Glad to do so, mate! Check out the GALLERY if you haven't done so lately and see what new goodies are now linked from that page................
Those of you who subscribe to "AeroModeller" magazine (a recommended option!) will be aware that I've joined my mate Maris Dislers in writing the odd engine article for that time-honoured publication. From subscriber to contributor in only fifty-five years! My latest effort appeared in issue no. 939 for August 2015. The subject was the CS Mini-Tiger 0.52 cc diesel.
For that article, I tested the very first engine off the line (no. 001) and also tested a self-tuned example (no. 007) with excellent results. CS were sufficiently impressed that they requested that I return the tuned engine to them for their own technical evaluation. It appears that the result of this exchange will be the appearance of a Mk. II version of the CS Mini-Tiger having a significantly improved performance. Stay tuned (pun intended)..........!
In last month's Editorial I referred to a renewal of contact between myself and Vivek Sharma of Sharma Model Aero Engines and Propellors from Jodhpur, India. Vivek has come through in spades on his promise to facilitate the preparation of an article on the range. He's sent me examples of all of the current diesel models along with samples of the range of airscrews offered by the company. An example of the 2.5 cc glow-plug m
odel will follow in due course, along with some historical material on the company itself. A test of several representative examples of the range will appear in due course in "AeroModeller", and a historical overview of the Sharma enterprise (which goes back to 1974) will appear on this web-site in due course. Meanwhile, the Sharma diesel models remain availble through the Sharma company's web-site.
In terms of the reception being afforded to this site, the feedback from my valued readership continues to be overwhelmingly positive, reinforcing my decision to simply ignore any future attacks on the content of the site and my own integrity in setting it up. Please believe me when I say that I truly value the support! I was particularly glad to hear from my friend Alan Strutt, who provided a valuable addition to my article on the preservation of magnesium castings. Alan also raised the possibility of his doing an article for the site on a certain very rare engine which is in his possession. The more of that kind of contribution that I get, the better!! I've also received some outstanding assistance from Maris Dislers, Ferenc "Somi" Somogyi, Paul Rossiter and Kevin Richards with respect to a number of articles which remain in preparation at this time. My sincere thanks to one and all!
Alan Strutt made a suggestion which I think is well worth considering. His point was that while the publication of in-depth articles on various model engine ranges is very worthwhile and even necessary in terms of creating the basis for a continuation of interest in model engines, it takes time to prepare such articles. Moreover, time is just what we don't have - the window of opportunity to gather more information is closing a little more with each passing year. This is particularly true of the more obscure pioneering ranges such as Drome, Dyne, ERE, H.P., Jenco, M.E.C., Clan, Rogers & Geary (Hornet, Wasp), Milford and Seymour & Hylda (Kalper and Foursome), to name just a few British examples.
Alan's point is that it will take time to develop articles summarizing the history of these ranges, since one can only work on one or two at a time. Meanwhile, the opportunity to gather primary data on the others is slipping away. The memory of these ranges is rapidly fading - time to gather what remains while it's still there to be gathered.
Accordingly, Alan's suggestion is that I put out a general call for information on any of these more obscure and presently little-documented ranges, from Britain or elsewhere. The important thing in his mind is that the information be gathered and stored somewhere in a known location so that it can be used as time permits to develop articles for publication.
To me, this makes a lot of sense. Accordingly, I'm hereby inviting one and all to submit information on any of the more obscure engine ranges (including, but not necessarily limited to, those listed above) for inclusion in the data-base which I use to develop my articles. Perhaps even more significantly, I'm inviting suggestions for topics of this nature to cover, with the caveat that you should provide me with some "seed" material to get me started! I'll do the work if I'm pointed in the right direction!
In order to make it clear that this is not simply an attempt by me to gather and hoard this information for myself, I'll make the commitment that I will acknowledge and summarize all information received as it comes in. I will also share it with anyone who asks. Naturally, this invitation extends to the sharing of additional knowledge about ranges which have already been covered - there's always more to be learned, and changes to the existing articles are easily made!
OK, so much for the future - now let's return to the present! The feature article for this month takes us back to Britain, where the E.D. range of model engines was manufactured beginning in the mid 1940's. Like many modellers of my generation, I cut my teeth using E.D. engines - my first new model engine was an E.D. Bee Mk. I Series 2, which I received as a 12th birthday present in 1959. That engine served me well, as did a number of other E.D. models which I acquired along the way. As a result, the name E.D. is synonymous with good times in those far-off days when I was still learning the ropes. I still fly a 1960 E.D. Racer today.
My good mate Kevin Richards has long been researching a book on the E.D. range which will doubtless represent the last word on the subject. My own article represents nothing more than a summary, which will have to suffice in the interim pending the completion of Kevin's work. Kevin helped me greatly with the preparation of this summary - without his assistance, I wouldn't even have attempted such an effort. Kevin has gone even further than this - he has offered to write an article for publication on this site of a series of engines which are held in high regard but are poorly understood. More on this project as and when it develops ..................
This month's Technical Topic is an article about the care and feeding of model diesels in the real-world environment of regular use. Pretty basic stuff which many of you will know anyway, but it may help those who are just starting out with diesels.
I've also added the firm of Reeves 2000 to my SOURCES pages. Although this firm is primarily a source of model engineering supplies in general, its primary relevance for model engine aficionados is the fact that it can supply an impressive array of both nuts and bolts having the British Association (BA) threads which are so commonly encountered on classic and vintage British model engines. I've always deplored the very common practise of replacing lost or damaged BA fasteners on such engines with items having different threads. When it comes to BA items, there's no excuse at all for this - replacements are readily available by mail order from Reeves. Now you know......!!
The most commonly-cited reason for doing this is that the female thread (usually in the crankcase) has stripped - BA threads are undeniably a bit prone to this unless treated with respect. However, this too is not an issue, since Helicoil kits in thread sizes down to 6 BA are readily available from the long-established firm of Bollhoff-Armstrong among others. I've used the 6 BA items myself on many occasions, with complete success. A Helicoiled thread is far stronger than one formed directly in the metals, so the chances of a recurrence are pretty small. Again, I'd urge anyone with a stripped BA thread in a classic British engine to go this route rather than re-thread the fastener.
For next month we'll return to Hungary for an in-depth look at the hitherto poorly-documented Proton engines. Once again our guide will be my valued friend Ferenc "Somi" Somogyi, who has already contributed an excellent article on the history of MOKI. We couldn't be in better hands when looking at the Proton range, since Somi was the designer of those engines! I hope that you will enjoy the results of our latest collaboration. There will be others ...... stay tuned!
Finally, I think it's about time that I repeated my original strictures regarding the "ownership" of the material which appears on this site. Unless otherwise noted, all images and text which appear on this site are my own work, and I hereby assert my right to be recognized as the originator of this material. For the record, this material is made freely available to all upon two firm conditions:
No commercial use of any kind is to be made of any of the images or text posted on this site without my express

written

consent.
No use of

any

kind, commercial or otherwise, is to be made of any material published in any form on this site without full and open acknowledgement of the source.
I think that's it for now. Thanks for the ongoing support! Keep checking back - things are always changing, and there's plenty more to come!
Cheers,
Adrian Duncan
Coquitlam, British Columbia, Canada
___________________________________