September 2015
From the Editor - September 1st, 2015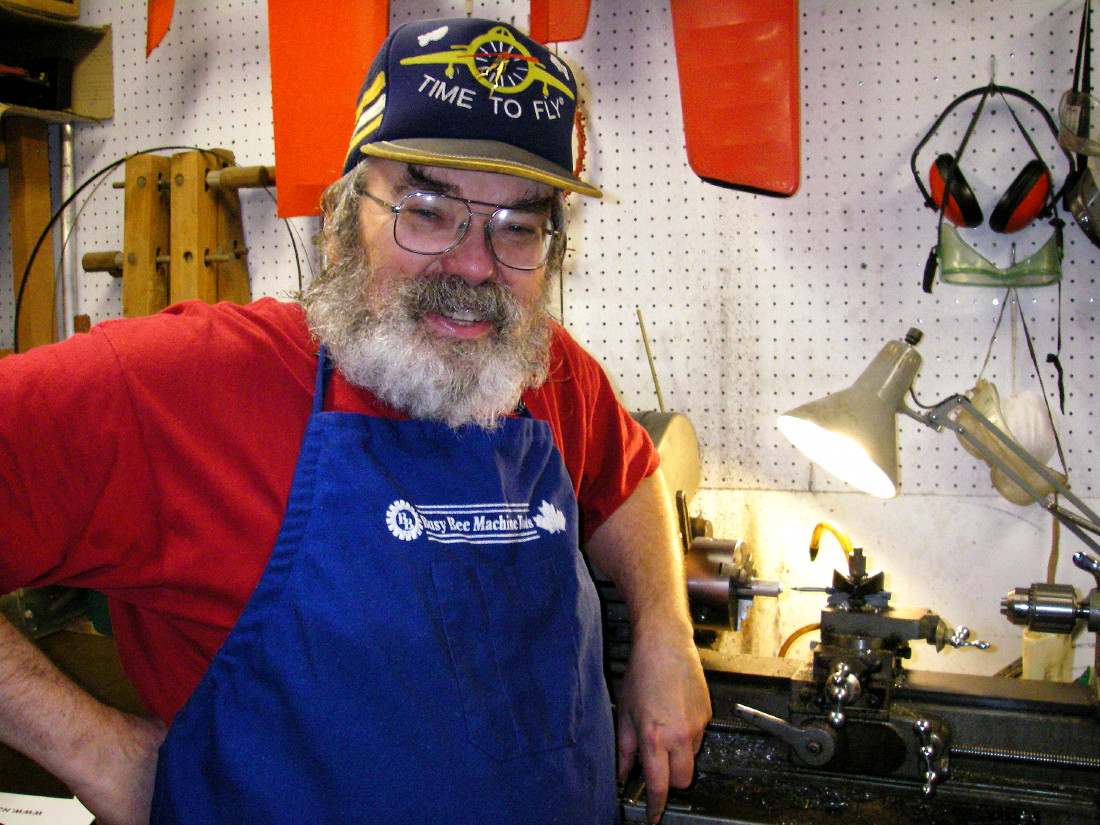 Welcome to September! Up here in British Columbia, Canada, it's been one heck of a hot summer, and despite some recent rain (at last!!) anong with a major wind-storm, we're by no means out of the woods! Available water inventories remain at extremely marginal levels, which will take quite a while to recover. In the meantime, the water-use restrictions which this has necessitated are being maintained. I'm actually looking forward to somewhat cooler and more settled conditions as we move into autumn!
In mid August, my wife Lorna and I attempted to escape from (or at least temporarily ignore!) the heat by going on an ocean salmon fishing charter out of Bella Bella in the central British Columbia coastal fjords. A fantastic experience altogether - the scenery was magnificent and the fishing ........ well, just check out the attached images of Lorna staggering under the weight of her Big Fish (a 46 pounder - 21 kilos) and me managing to stay upright with my not-quite-so-big fish! We caught a good few others, but these were the biggest, although not by much. When it comes to salmon fishing for the big ones, we are fortunate enough to live in one of the world's finest locations. Salmon will be a regular item on the menu for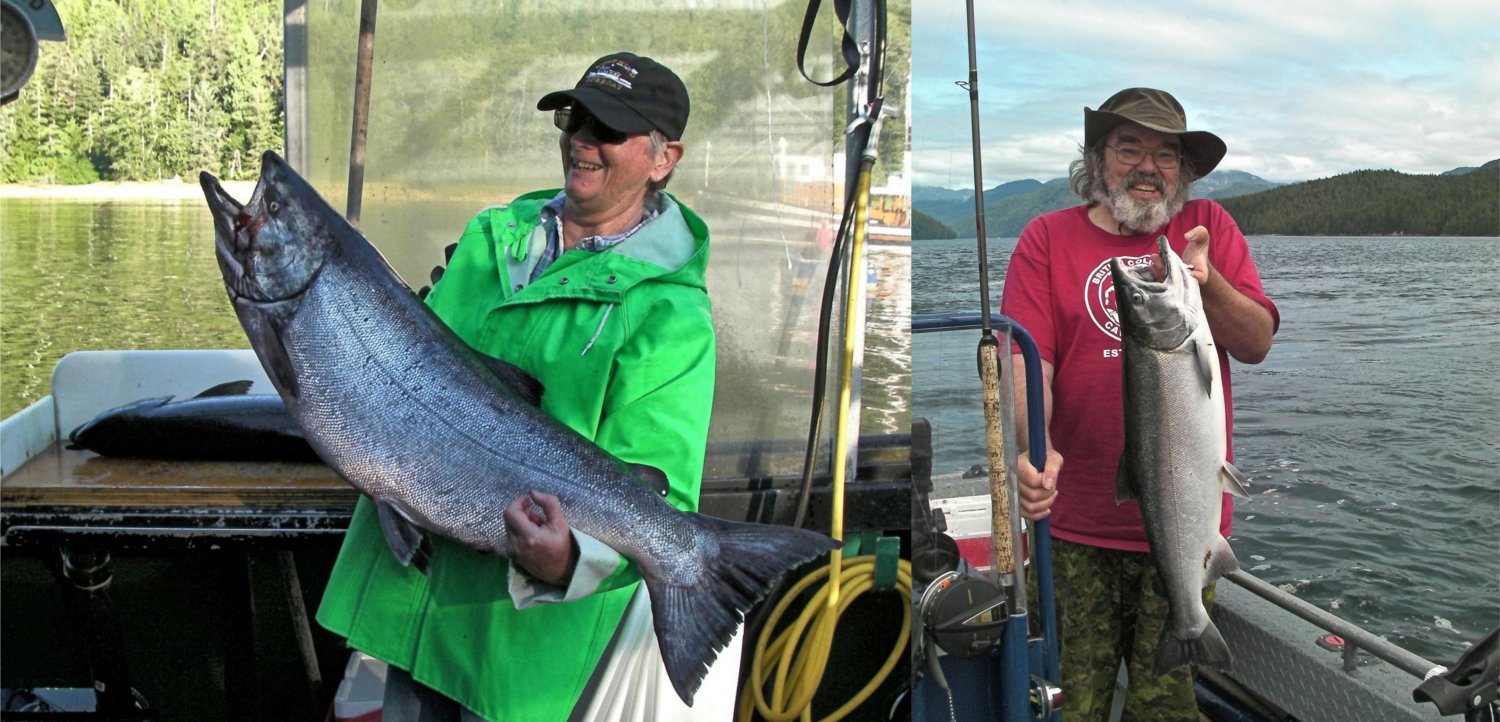 much of the coming year ..........
The trip also reminded me that classic diesel engines come in all sizes! Our floating base camp in which we followed the fish around was the MV "Parry", a conversion of a coastal tugboat which was built in Victoria, BC in 1941. It proved to be still powered by its original engine, a 1941 Vivian 6-cylinder diesel built in Vancouver, BC. Although in need of a little mechanical TLC, the old nine-inch bore Vivian looked great and was still performing very dependably after 74 years in service. I hope I'll be able to say as much at age 74 ....... Suffice it to say that I spent a fair bit of time in the engine room when not out fishing!
OK, enough about big engines - back to the little 'uns! I'll begin this month with a point of clarification. Since I drew readers' attention to the continuing availability of the Sharma model engines from Jodhpur, India, I've heard from a few folks that their attempts to purchase engines from the company's on-line store have met with frustration.
I contacted Vivek Sharma about this, and he confirmed that current regulations in India have made it impossible for the company to operate the store's on-line payment system for overseas customers. Accordingly, it's best to decide on the product(s) that you wish to buy and then contact the company directly by email. They are very responsive to such requests and will immediately send an email invoice complete with the available payment options. Unless otherwise specified by the customer, all overseas purchases are shipped through the very efficient EMS courier service, which I have used myself with complete satisfaction.
I mentioned last month that Vivek Sharma has provided examples of the company's current model diesel offerings for me to evaluate and test. This is going well, with very promising results so far. A test of the .09 and .15 cuin. models will appear in due course in "AeroModeller" magazine - watch for it! A test of the .19 cuin. R/C diesel model will follow in the same agazine in due course, while a history of the Sharma enterprise will appear on this site at some point down the road.
A few recent arrivals worth noting include a couple of Dyne 3 cc diesel models as well as a mega-rare Clan 0.9 cc Mk. 2 diesel. Having restored these to excellent original condition, I'm now working on articles dealing with both of these very elusive marques. That being the case, if any reader has any information on either the Dyne or Clan engines, please get in touch! Full acknowledgement will be made, as always.
The restoration of the Clan 0.9 cc diesel required the use of taps having the somewhat obscure Model Engineer (ME) threads. The Clan manufacturers were not the only British firm to use these threads, and I've been meaning to equip myself with a set for some time now. Deciding that the time had finally come, I followed my usual practise of contacting The Tap & Die Co. of London, England, who were as usual able to supply me immediately - I had a high-quality boxed set of ME taps and dies in less than a week! I've added this excellent supplier to my SOURCES pages, with the recommendation that if you ever need an unusual tap or die (or even one of the usual ones, for that matter), you won't find a better source. They are also an excellent source for reamers and other cutting tools.
In the above context, I received incontrovertible evidence during the month to the effect that this site is now seen as being a worthwhile venue for promotion of products having potential application to model engines. It appears that my SOURCES page has been reviewed by some firms who feel (possibly, I hasten to add, with justification) that they too belong there! The basis for my new awareness came in the form of a message from a US-based company called British Tools & Fasteners, which specializes in a wide range of British-thread items, particularly with reference to classic British motorcycles and outboard motors. However, many of their items are potentially useful to restorers of classic British model engines.
This seems to require some form of disclaimer from me. I am not in any way associated with any of the firms which are represented in my SOURCES pages. I do not offer an advertising service - you can't buy a place on my list of recommended sources. Such a place has to be earned! All of the firms for whom I've provided contact information are firms with whom I've dealt personally in the past with complete satisfaction. That's the sole basis for their inclusion - no money or other inducements have changed hands.
That said, I have no reason to doubt that British Tools & Fasteners are a very reputable firm offering first-class products and service. Moreover, the fact that they are based in the USA may well make them attractive to US-based customers. It's just that I have never dealt with them personally, hence being in no position to comment in any way, either pro or con. However, now that I know of their existence, I will give them a try at some point, after which I may add them to my SOURCES page if results justify this.
The very welcome contacts from readers have continued unabated. Over the course of the month I've heard from Jim Woodside, Maris Dislers, Paul Rossiter, Lars Gustafsson and Luis Petersen, all of whom had both useful information and kind words of encouragement to offer. Luis is now collaborating with me on what I hope will be a very interesting article on another relatively obscure model engine manufacturer. Thanks, guys - keeps me going! I can't do this alone, and I certainly can't keep it up without encouragement!
The feature article for this month is the first-ever in-depth review (in English) of the Proton range from Hungary. This range has been rather sparsely documented up to now, but no more! Once again, I enjoyed the advantage of having the assistance of my esteemed friend Ferenc "Somi" Somogyi during the preparation of this article. I couldn't have found a better-qualified informant, since Somi was actually the designer of these engines! I hope that you enjoy the results of our collaboration! There's still more to come too - watch this space ........
For next month, I plan to return to America for a look at one of the best early post-WW2 model diesels made anywhere during the pioneering era - the C.I.E. 10 diesel of 2.41 cc (0.147 cuin.) displacement. An article about this fine engine has been available for some time on Ron Chernich's now-frozen "Model Engine News" (MEN) web-site, but a great deal more information, including an actual test of the engine, has since become available. Even so, the original C.I.E. article on MEN remains well worth a look. Why wait until next month?!?
This excellent engine would have done credit to any manufacturer of its day, regardless of the country of origin. If it had been made available to modellers in Britain and Europe, it would have represented stiff competition for most of the contemporary products from those areas. Definitely one that deserves to be remembered!
I think that's it for now. Thanks for the ongoing support! Keep checking back - things are always changing, and there's plenty more to come! Remember also that any offers to write articles for publication on the site will be gratefully received and carefully considered!
Cheers,
Adrian Duncan
Coquitlam, British Columbia, Canada
___________________________________
Note regarding material to be found on this site - unless specifically otherwise noted, all images and text which appear on this site are my own work, and I hereby assert my right to be recognized as the originator of this material. For the record, this material is made freely available to all upon two firm conditions:
No commercial use of any kind is to be made of any of the images or text posted on this site without my express written consent.
No use of any kind, commercial or otherwise, is to be made of any material published in any form on this site without full and open acknowledgement of the source.
Adrian C. Duncan