July 2016
From the Editor - July 1st , 2016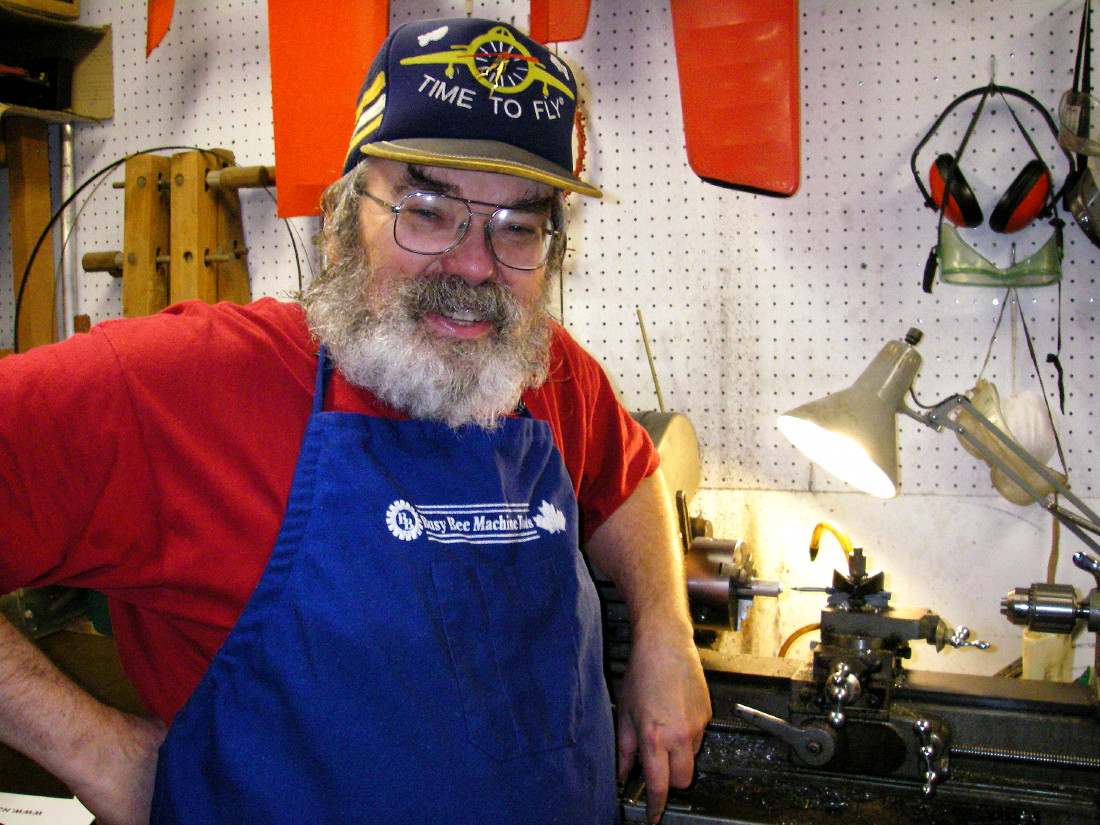 Another month, another issue........ here we are in July already, and last Christmas was only yesterday! Hard to believe how fast time slips by. Make best use of the time that you have!
This issue is going live some two days early due to the fact that I managed to lumber myself with a whole slew of commitments at the end of the month which won't allow time to finalize this issue on the actual due date. I sometimes wonder why I bothered to retire - I was far less busy when I was working!! Where I ever found ten hours a day five days a week to devote to work beats me .............. I can only assume that my earlier bosses at work were less demanding than my present boss (me!!).
A major musical project has taken up much of my time over the past month, which accounts for the somewhat limited content of this Editorial. However, I'm now pretty much done with that. As a result, I hope to find more time for testing and restoration work in the coming weeks.
A very welcome contact came during the past month from my valued Hungarian friend and colleague Ferenc "Somi" Somogyi. After recovering from his serious illness which I reported in last month's Editorial, Somi (who is now 87 years old!) immediately got busy and has now provided me with the material necessary to write up an authoritative history of the FOK engines from 1960's Hungary. I'm immensely indebted to Somi for his efforts. These excellent engines filled the gap left in the Hungarian model engine production picture by the abandonment of the earlier Alag, Proton and VT ranges. They thus represent the next stage in the history of commercial model engine manufacture in that country. Watch this space for details!!
Over the course of the past month I've also had the pleasure of receiving contacts, both direct and through the blog site, with a number of my other fellow enthuisiasts. In addition to the contact from Somi, I've heard from Mike Noakes, Ian Russell, Mike Conner, Gordon Cornell, Peter Gane, Paul Venne, Steve Dyer, Derek Butler, Peter Rathke, Lars Gustafsson, Kjell Lindqvist, Tim Dannels and Maris Dislers. Thanks, guys, and apologies to anyone whom I've missed.
Peter Rathke has been working in his native Germany on assembling material relating to a famous German competition engine about which I've long wished to write. This is the kind of "inside" help from other countries for which I've repeatedly pleaded and which my Scandinavian and Australian friends have provided so generously. Sincere thanks to Peter for his efforts! The results of his work will appear here in due course.
For this month's lead article, we return to England for a look at the start-to-finish production history of the Mills range. This represents the completion of a joint project that the late David Owen and I began some years ago. We had intended it to appear on Ron Chernich's "Model Engine News" (MEN) web-site, but sadly Ron's untimely death in early 2014 froze that wonderful site, derailing our plans. Now David has left us too. This sad event has underscored my determination to ensure that our project should be seen through to completion regardless - I know that this is what David would have wanted.
I will admit to being a bit nervous regarding the perceived usefulness of this article given the massive amount of information on the Mills engines that has been complied in the past by others. David and I both recognized this, but we felt that there were two main justifications for presenting yet another article on the Mills engines - one, it sets out the production history of each individual member of the Mills range rather than mixing them up together, allowing owners to focus on the particular model in which they're interested; and two, it's an online resource. Many of the existing sources of information are hard-copy, which means that they're only useful if you have access to said hard copy.
I suppose that a final justification is the notion that no self-respecting model engine website can be considered complete without at least one article on such a iconoclastic model engine marque as Mills! The fact that the range originated in my old hometown of Sheffield, England added its own attraction to this project! Anyway, I hope that at least some of you find some interest and utility in the article.
I should mention in passing that David made a good start on a further Mills-related article which represented yet another different and (I believe) useful angle on the subject. No details now (consider this a teaser!), but suffice it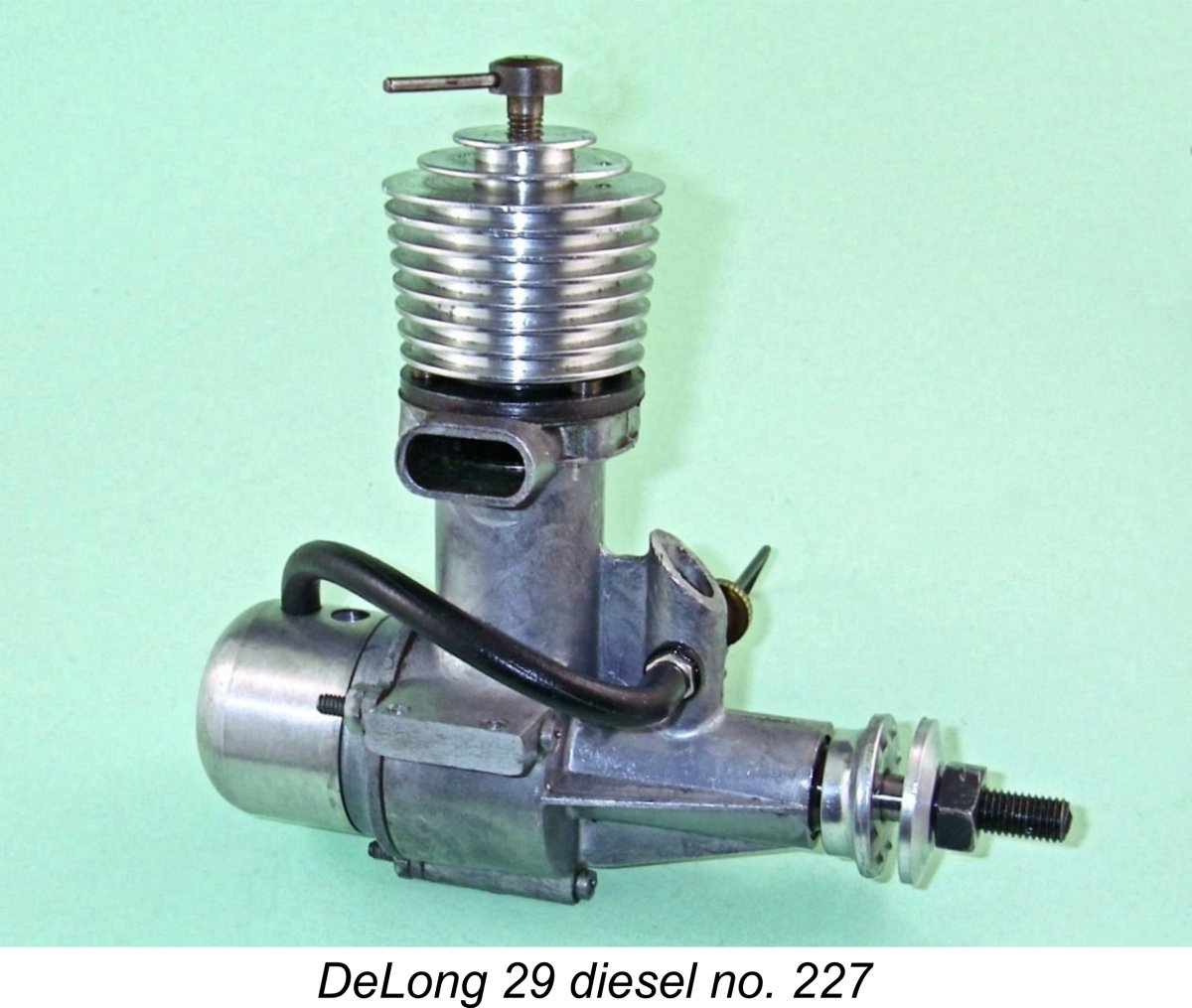 to say that I'm planning to complete this article by combining David's notes with a number of my own observations in relation to the topic. Again, watch this space ............
For next month, we return to the USA for an in-depth look at another American "diesel that never was" - the DeLong 29 diesel from Cleveland, Ohio. Having been fortunate enough to secure one of only two known original prototypes, I felt that I had a responsibility to share this find as widely and completely as possible. The upcoming article will represent my attempt to do so.
This semi-legendary model appeared very briefly in prototype form in 1947 before being swept aside by the glow-plug revolution triggered by Ray Arden's late 1947 introduction of the commercial miniature glow-plug. A pity, because it was actually a very nice engine with considerable development potential.
I think that's it for now - more as always next month. As matters now stand, it looks as if that issue too may have to come out a day or two early - once again, the end of July is packed with other commitments! However, the August issue will appear!! Meanwhile, happy flicking, flying and finding...............
Cheers,
Adrian Duncan
Coquitlam, British Columbia, Canada
___________________________________
Note regarding material to be found on this site - unless specifically otherwise noted, all images and text which appear on this site are my own work, and I hereby assert my right to be recognized as the originator of this material. For the record, this material is made freely available to all upon two firm conditions:
No commercial use of any kind is to be made of any of the images or text posted on this site without my express written consent.
No use of

any

kind, commercial or otherwise, is to be made of any material published in any form on this site without full and open acknowledgement of the source.
Adrian C. Duncan
Coquitlam, BC, Canada