September 2017
From the Editor - September 1st , 2017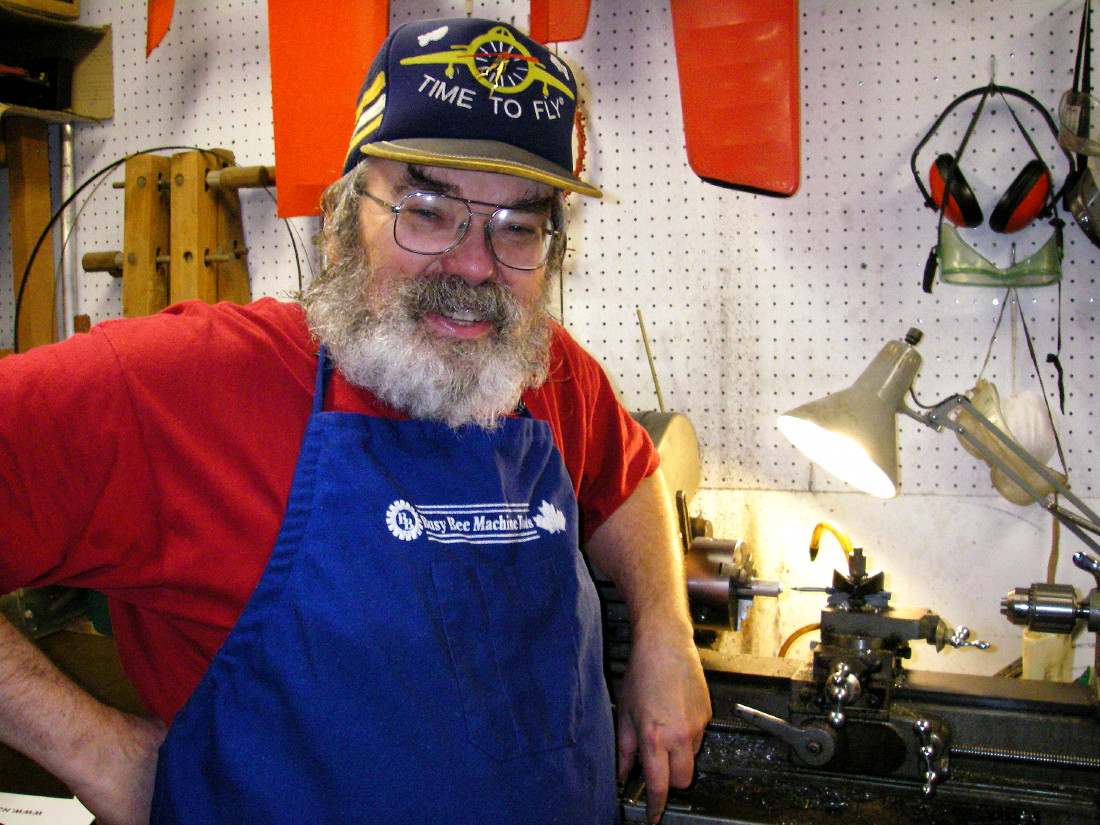 Greetings once more from Canada's West Coast! This Editorial will be quite a bit more substantial than I forecast last month due to the fact that because of the extreme climate change-induced forest fire situation in my home Province of Britsh Columbia, Canada (by far the worst in recorded history), my wife Lorna and I were forced to cancel our proposed tour of Northern and Eastern BC and Alberta. My thoughts are with those of you from the Southern USA who have been dealing with the opposite problem.
The cancellation of our plans has allowed me not only to receive and process considerably more input than expected but also to get this issue out on the scheduled date rather than a little later, as I predicted last month.

We did manage to get out to the West Coast of Vancouver Island for a week of rather sweaty hiking around the uncharacteristically dry rain forest (no rain for many weeks!) and along the Pacific shoreline. Most rewarding - it's all too easy to lose sight of what a truly spectacular area we live in! A special highlight was a tour of one of the spectacular river canyons in the area by zipline. I've
used this technique before during several caving expeditions in which we rigged ziplines to facilitate getting over major underground obstacles (pits, deep pools, etc), but it was Lorna's first experience. Although a bit nervous, she did really well!
I'm very happy to report that visitation to this web-site has continued at an encouraging level. The number of hits in July was back up to 480,958, well within striking distance of the record total of 497,885 set in March 2017. This certainly confirms a continuing high level of visibility in my possibly biased view.
These hits translated into a total of 12,066 actual visits - still somewhat below the record March total of 14,268 but a very good figure nonetheless. More encouragingly, the total number of pages accessed in July rebounded to 108,022 for a per-visit average of almost 9 pages - undoubtedly indicative of a continuing high level of visitor engagement despite the alternatives offered by the longer hours of daylight with which we Northern Hemisphere residents are favoured at the moment. Thanks to all of you for being a part of that!

Some of you may be wondering why I pay such close attention to the visitation data for this site. It's really very simple - these figures allow me to monitor the level of interest in what I'm doing here. No sense preaching to a non-existent congregation! In a very real sense, those numbers are my incentive for spending the time and money required to keep this up. If the numbers eventually fall to marginal levels, that'll be the time to stop. Until then - onwards!!
During the past month I've had a few more folks try to register on the site. As I've stated repeatedly, this has no effect whatsoever - it's simply an artefact left over from the generic platform's intended use as an on-line sales site. Since this is not a sales site, the registration feature is redundant and I make no use of it whatsoever. Please don't bother!
Over the past month, I've once again had the good fortune to hear from an amazing number of valued contacts from around the world, including Maris Dislers, Miles Patience, Luis Petersen,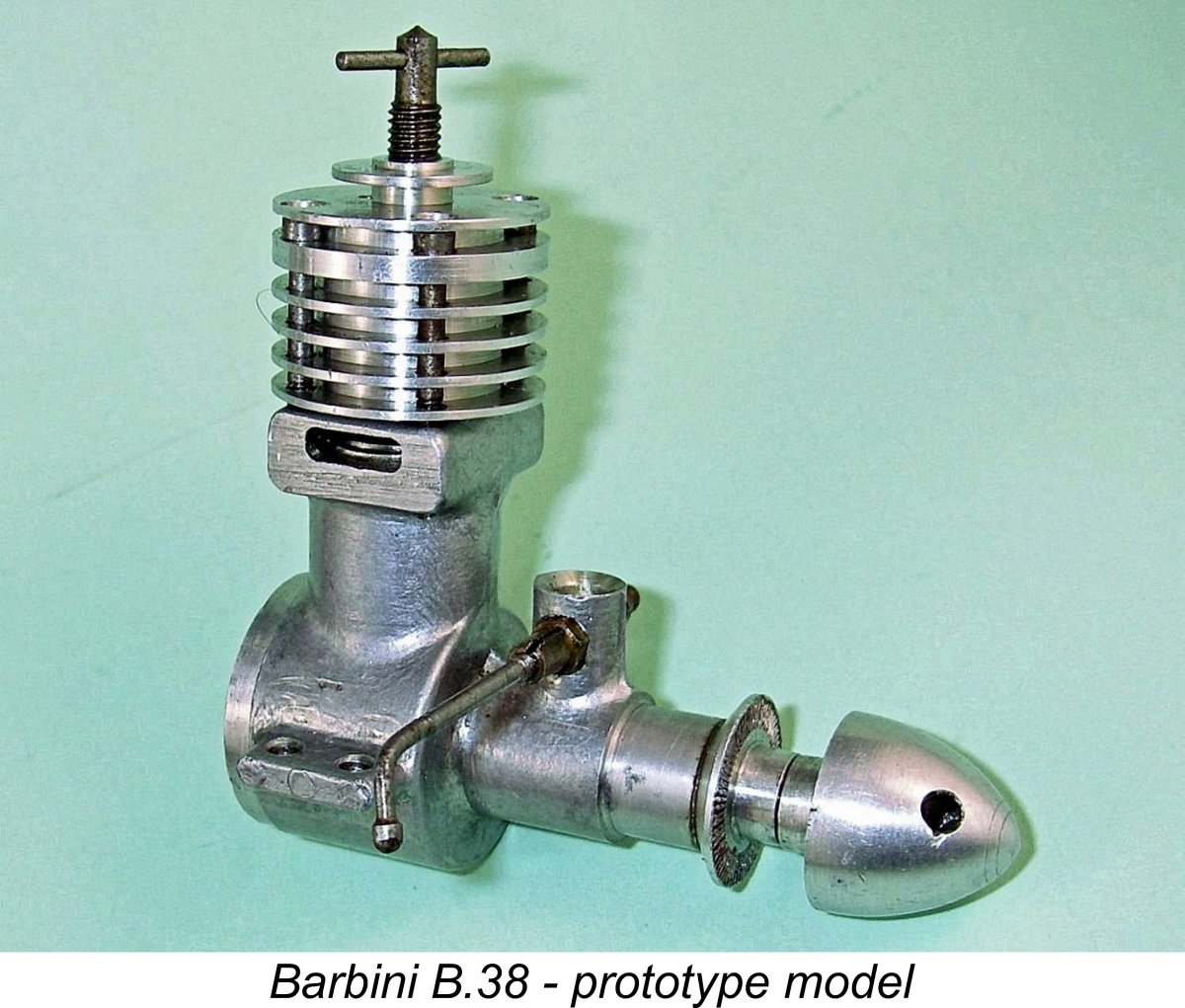 Jens Geschwendtner, Lars Gustafsson, Peter Valicek, Mike Conner, Tom Coletta, Robert Dulake, Tim Dannels, Steve Thomas, Ken Sheppard, Gordon Cornell, David Burke, Jim Dunkin, Guy Markham, Sergio Montes, Ronald Valentine, Mike Rehmus, Bob Christ, Antonio Giandrini and Luke Roy. Sincere apologies to anyone whom I may have inadvertently missed in the crowd!
The communications with Tim Dannels proved to be very productive indeed since they resulted in my acquisition of a very rare prototype example of the 1 cc Barbini B.38 diesel from Italy about which I've written previously. I was aware that Giovanni Barbini had produced some prototypes of this engine while still living in Milan prior to his relocation to San Stino di Livenza near Venice, but had no details of these prototypes. Thanks to Tim's kindness, I now have a pristine example of the prototype model, full details of which have been added to my existing article on the Barbini range. My very sincere thanks to Tim!
Staying with the Italian theme, as you read this Antonio Giandrini of TCA Racing Accessories is attending the 54th "Coppa D'Oro" (Gold Cup) meeting at the Francesco Baracca Airport In Lugo, Italy, very close to the Adriatic coast. This long-running event began as an Italian National competition, but is now part of the World Cup circuit. It caters to all four F2 categories (Speed, Aerobatics, Team Racing and Combat).
I'm glad to see that C/L competition remains alive and well at the highest levels, and I sure wish that I could be there - I love Italian food (and Italian engines!), plus the Italians really know how to throw a party!! Italian fans will have even more to inspire them next month, since the feature article will be a review of the classic Super Tigre engines to complement my existing article on the Barbini range. More of that below.

The contact from Maris Dislers was the kind that I most appreciate, because it enabled me to significantly improve one of my articles. Maris has done some serious thinking "outside the box" and has consequently been able to inject an invaluable new wrinkle into the Micro Diesel story which I published last month.
As readers of that article will recall, I spent some time
reviewing the operational implications of the Micro Diesel's highly unusual cylinder port timing. This analysis was based on my assumption that this configuration was chosen by the designer on some basis.
Maris has suggested what I consider to be an extremely plausible altenative view of the matter - those odd port timing figures were the result of a simple manufacturing error! He suggests that the conrods may have been erroneously made too long, which would completely explain the observed timing anomalies. I've added Maris's very convincing argument to the original article under the heading "A Possible Construction Error" - have a look and see what you think! Personally, I'm sold on the idea.................thanks, Maris!! Makes the Micro Diesel even more interesting in my opinion!

In support of his theories, Maris did some experimenting with his example of the 0.4 cc "Dave Banks" VA mini-Micro Diesel which replicated the timing of the original Micro Diesel almost exactly. His test report, which is one of this month's two bonus articles and may be read at the above link, certainly bears out the validity of his theories, which I hope to further validate if I can somehow find the time to make and fit a replacement shorter rod for my own example of the CS replica Micro Diesel. If that happens, I'll add the results to the present Micro Diesel article.

Luke Roy of H&R speed team fame was good enough to send in a correction to my articles on Model Engine Lubricants and the H&R Rattler, the latter to be found on Ron Chernich's now-frozen "Model Engine News" (MEN) website. In both of those articles I stated that K&B used epoxidized soybean oil in their Supersonic 1000 fuel mix. Luke tells me that this is not correct - K&B only used epoxidized soybean oil in their Supersonic Speed Fuel. Luke has no idea what was used in Supersonic 1000, except that it wasn't soybean oil. He suspects that it was most likely castor oil.

The H&R speed team obtained a limited amount of epoxidized soybean oil from K&B, which they used to very good effect until their supply ran out. At that point, they found that it was no longer available from K&B. Luke has no idea why soybean oil lost favour at K&B - he really liked it. Whatever the reason, this caused them a great deal of heartache because they never found a comparable lubricant until after the break-up of the H&R team effort. Luke later started using Steen C and Blendzall Castor, both of which served him very well. He ended up shipping more than a few containers of those lubes to speed guys on the East Coast.
My sincere thanks to Luke for this clarification! I've corrected the lubricants article on this site, but there's nothing that I can do to correct the error in the original Rattler article on MEN since that site is now frozen.

The blog site has continued to generate a certain amount of traffic - thanks for that. One of my reasons for establishing that site was frankly a rather selfish one - I needed some means of soliciting input to articles in preparation. As I've said here many times, I can't do this alone! So from time to time you'll see requests for information in connection with specific research subjects. All input will of course be gratefully received and fully acknowledged!

Turning now to this month's feature article, this is a little out of the mainstream in that it deals with an engine of which only a single example was ever made. I normally cover engines which were produced in sufficient numbers that an avid collector has a reasonable chance of acquiring one, but at times I have departed from this rule on the grounds that some one-off engines have a historical significance of broader interest in the context of their times. My earlier pieces on the Delong and Thermite diesels were cases in point, and there have been others.

This month's subject is another instance, since it focuses upon the evaluation of the superb one-off TR 148 diesel designed and constructed in 1958 by Gordon Cornell, who was working with George Fletcher at International Model Aircraft (IMA) at the time and later went on to become the chief design engineer for Electronic Developments (E.D.) Ltd. as well as developing the fabled Dynamic .049 diesel, of which much more in a future article.
I mentioned Gordon's fabulous TR 148 in my earlier article on the FROG 1.5 cc models. Extraordinary good fortune having placed the sole example of this engine in my possession, I felt that I had an obligation to share it as best I can. I have also taken full advantage of the opportunity to record something of the life and work of one of England's finest model engine designers, Gordon Cornell. The article is as much about Gordon as it is about his little 1.48 cc masterpiece. I hope that you enjoy it!

But wait, there's more - I have a second bonus article for you! Like the main feature article, this deals with a seemingly unique production, only this time one with a difference in that I don't have either a date or an identity for this motor! Specifically, I've undertaken a detailed evaluation of that mysterious 2.5 cc diesel that I first mentioned last month.
Although this very well-made and strong-running engine seems to be a commercial product as opposed to a one-off, no-one can so far put a name to it. This is really odd, because i've run it past all the ranking experts of my acquaintance, several of whom claim to have seen it before but can't provide an identification. How could a seemingly commercial product of this quality remain that obscure?!?
All I can say at present is that a Japanese origin seems highly unlikely for a variety of reasons which are covered in the article. Everyone agrees that the engine appears to be a European product of the late 1950's. Two individuals have separately noted a few features which are characteristic of the earlier work of Hans Drenkhahn of Germany (later of Dremo fame). Another reader has drawn attention to certain features, most notably the treatment of the exhaust stack, which are reminiscent of the work of Stanislaw Gorski of Poland, manufacturer of the Super Sokol 5 cc diesel among other products. However, there's currently no direct supporting evidence for either identification at this point. If anyone has such evidence, let's hear from you!!

Why did I go to all this trouble in connection with what is really just another Wotizit, you may ask?!? Well, this engine proved on detailed examination to have so many features of potential historical signficance that its identification seems to me to be a matter of some importance in a historical context. I hope that by sharing the full details of this engine's design, construction and performance I may trigger a memory or two among my esteemed readers. Any comments will be very sincerely appreciated!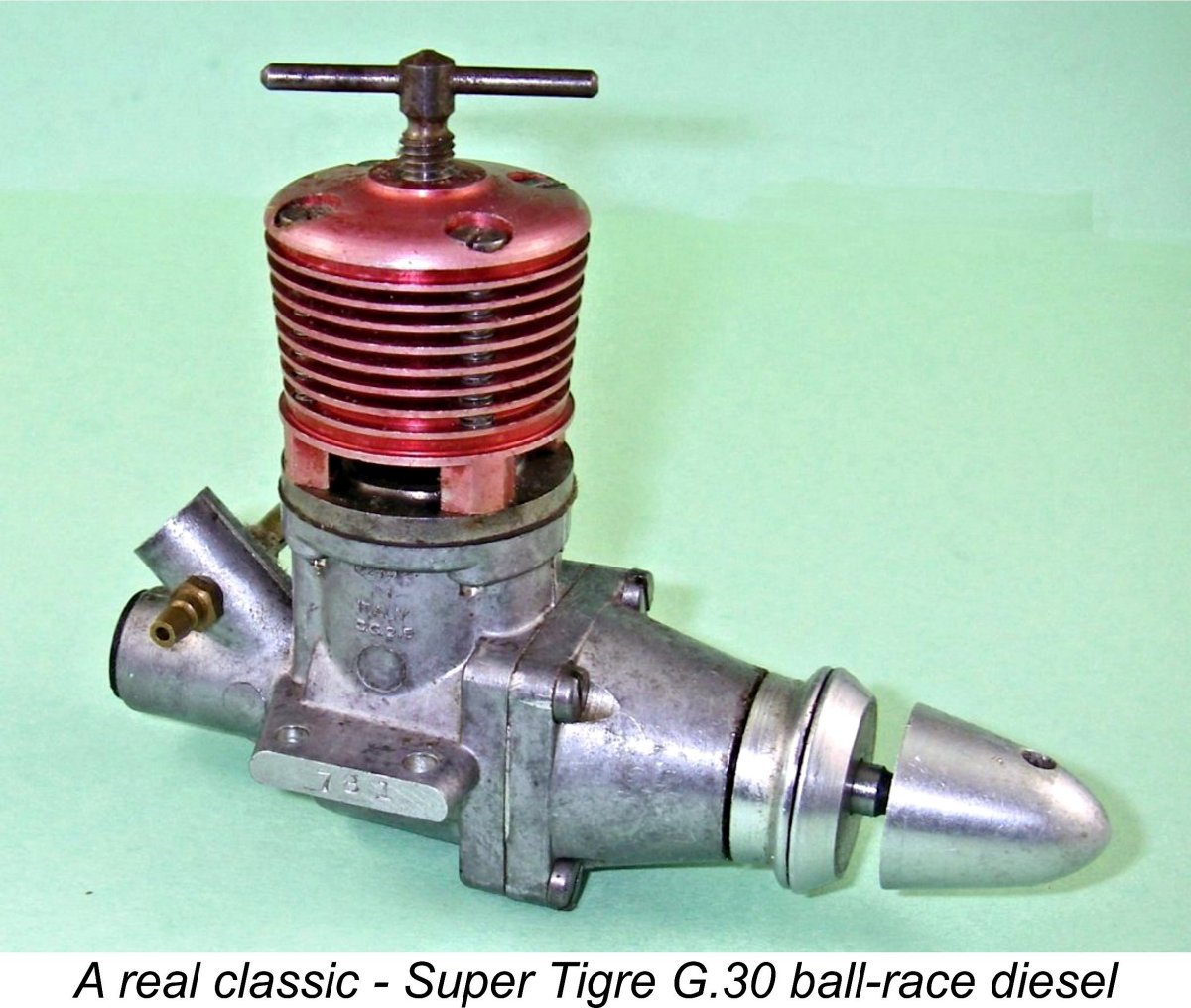 Looking ahead to next month, it's been a while since I covered an Italian model engine range. Time to correct that omission! Accordingly, next month's feature article will be an in-depth review of the first 20 years of the iconic Super Tigre range going up to the early 1960's. This was the period before model engine design entered its increasingly stereotypical stage as the R/C market came to dominate. It was during this earlier period that Super Tigre designer Jaures Garofali most clearly demonstrated his ability to think outside the box, resulting in an amazing diversity of fascinating and highly original designs intended for a wide range of applications.
As part of this review, I've covered the involvement of Super Tigre in the World Control Line Speed Championship from its beginning in the early 1950's up to the early '60's. It's a fascinating tale of determination and effort, although not without its controversies along the way.
But wait - there's even more! By way of a bonus, I'll also be including my own appraisal and test of the 1956 version of the iconic 2.5 cc Super Tigre G.20 S racing glowplug motor with which the Italian team contested the 1956 World Control Line Speed Championships. This was the ultimate development of the Super Tigre G.20 S before it was supplanted in 1957 by the significantly updated G.20 V model.
As far as I've been able to discover, this 1956 variant was never the subject of a published test, at least in the English language modelling media. Time to remedy that deficiency! As you'll learn, this unit delivered a standard of performance which other contemporary commercial manufacturers of 2.5 cc competition engines could only dream of matching. An outstanding effort by Jaures Garofali!!
I think that's it for now. I'll be back to you with another issue on or about October 1st, 2017. Meanwhile, happy flicking, flying and finding, and may the heady aroma of diesel fumes or burning nitro assault your nostrils soon............... !
Cheers,
Adrian Duncan
Coquitlam, British Columbia, Canada
___________________________________
Note regarding material to be found on this site - unless specifically otherwise noted, all images and text which appear on this site are my own work, and I hereby assert my right to be recognized as the originator of this material. For the record, this material is made freely available to all upon two firm conditions:
No commercial use of any kind is to be made of any of the images or text posted on this site without my express written consent.
No use of

any

kind, commercial or otherwise, is to be made of any material published in any form on this site without full and open acknowledgement of the source.
Adrian C. Duncan
Coquitlam, BC, Canada