October 2015
From the Editor - October 1st, 2015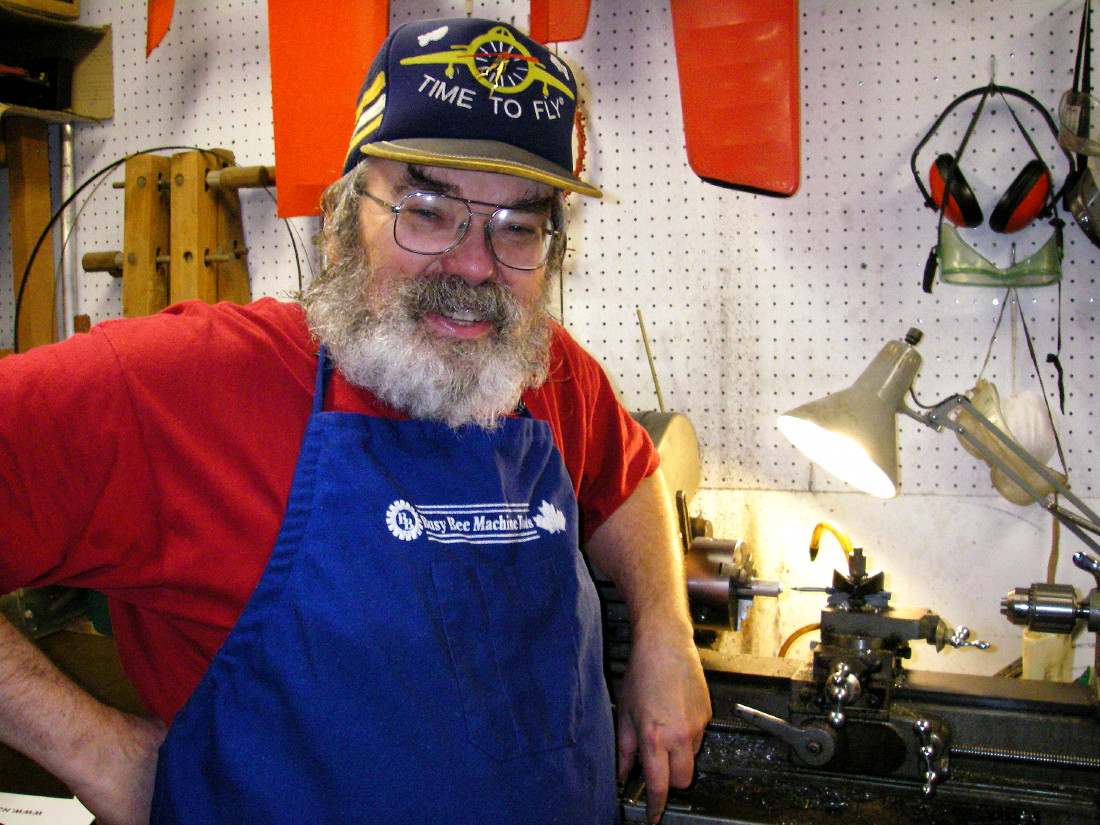 October already! Time flies when you're having fun, as the monkey said when he threw the clock at the missionary! And fun is a commodity of which I've been having a fair bit lately. Apart from last month's fishing trip as well as keeping the model engine research going, I've somehow managed both to maintain my involvement in cave exploration and also land a lead role in this years' pantomime production of "Jack and the Beanstalk" - I'm playing the King! The obligatory embarrassing photos will doubtless follow in due course ..........
After an unusually hot and dry summer in which almost all of the weather records have been broken here in British Columbia, Canada, it's back to a mix of either searing heat or torrential rain - we can't seem to strike the happy medium! Happily, an escape is in the offing - in fact, by the time most of you read this I'll be down in Colorado on a grand tour of the various tourist railways which are preserved in the Mile-High State.
A real bonus of the Colorado trip is the opportunity that it will provide for me to finally meet face to face with my long-time friend and colleague Tim Dannels, publisher of both the "Engine Collector's Journal" (ECJ) and the equally indespensable "American Model Engine Encyclopedia" (AMEE), now in its updated second volume.
Our tour will pass within thirty miles of Tim's home in Buena Vista, Colorado, and this is far too good an opportunity to pass up! It turns out that Tim is a fellow railroad history buff, so we have even more in common than I had realized! Report and photos to follow next month ............. I can't wait to travel the legendary High Line on the Durango & Silverton route (pictured at the right)!
Speaking of Volume 2 of AMEE, I received my own copy around the middle of the month. Another superb piece of work by Tim - no-one with any interest at all in American model engines can afford to be without a copy! It should be noted that this new volume does not supplant the original volume, which must now be regarded as Volume 1. The coverage of a good many specific engines and ranges has not been repeated in Volume 2 - rather, the new volume is an add-on to Volume 1, extending the combined coverage considerably and updating the existing coverage where necessary but not repeating work already pubished. Between the two of them, these volumes represent about as complete a summary of American model engines as we're every likely to see. Contact Tim through his website to order your own copy - a highly recommended purchase!
Apart from the always-enjoyable contacts with Tim, I also heard from both Maris Dislers and Ferenc "Somi" Somogyi with respect to my Proton article which appeared last month. This inspired me to get to grips with the problem of the excessively-loose piston which had prevented my testing the example of the Proton "C" which Somi had so graciously sent me, as mentioned in the article. Maris kindly agreed to lend me a useable Proton piston/liner set whch he had in his possession.
While this was in transit from Australia, my curiosity and impatience got the better of me! I got stuck in and fitted the engine with a new piston of my own making. I set it up perhaps a little too tight (due in part to a radically tapered bore), making the initial start a bit of a chore. However, I was eventually successful in getting it going. After a few runs, it felt much better. Compression seal is now outstanding! I completed the break-in of the still-tight new piston and then tested the engine, reporting the results through an insertion near the end of the original article.
In addition, I also heard from Hugh Blowers, Tom Pearson, Gordon Cornell, Ross Purdy, Johnny Shannon and Peter Scott with respect to a range of matters. The contact from Peter Scott was particularly interesting in that Peter reported having acquired an engineer's dial indicator (sometimes referred to as a "plunger clock") made in the 1930's by none other than the British firm of Seymour, Hylda & Co., makers of the Kalper .32 diesels of the late 1940's. It has long been known that the main business of Seymour, Hylda & Co. was the manufacture of engineering instruments as opposed to model engines, but Peter's new acquisition confirms that they applied the trade-name "Kalper" to their range of engineer's instruments long before the advent of their little Kalper .32 cc diesel. Sincere thanks to Peter for sharing this information with us!
Gordon Cornell has been generously assisting me with the details relating to the story of the 0.82 cc diesels (the Dynamic and Tutor .049's) which were developed to the prototype stage by Dydesyne Ltd. durin
g the early part of 1961. Both of these engines were designed and constructed by Gordon for Dydesyne, so I couldn't have a better source of first-hand information! A short but very interesting article on the Dynamic .049 appears on Ron Chernich's "Model Engine News" (MEN) web-site, but the recent arrival of several examples of the plain-bearing Tutor model has provided the stimulus for additional research and testing. A more detailed article on these engines, with emphasis on the Tutor, will appear on this site in due course.
The communication from Tom Pearson was a little sad, since it reported yet another casualty of the continuing decline in demand for model I/C engines in favor of the soul-less push-button electric technology which is steadily displacing our beloved I/C powerplants. The latest departure is the legendary Rossi marque, whose sales representative recently advised Tom that the factory has ceased model engine production altogether. Although it has yet to be confirmed that this is the final end of the line, there are apparently no plans at present to resume production at any time in the forseeable future. Another nail in the coffin lid .................and all the more reason to treasure and support those manufacturers who do remain in the field.
Tom also drew my attention to another unmistakable sign of the times - the Model Engine Collectors Association (MECA) cancelled its 2015 annual convention as originally scheduled, apparently due to a lack of response from the membership. This is particularly hard to understand given the fact that the event was originally scheduled to take place in the Los Angeles area, which is in the California heartland of the historically active MECA membership. The event was re-scheduled for September at Muncie, Indiana, but still .......
It's an undeniable fact that the average age of the die-hard MECA membership has been steadily increasing as numbers decline - members are departing from among us faster than they are being replaced by younger incomers. Perhaps age is finally beginning to overtake the enthusiasm and/or capabilities of the core membership. The other factor of course is eBay, which is where the majority of today's collectors seem to buy and sell their engines. Even so, this is another symptom of what may be a trend .............
Now, on to a happier subject! This month's f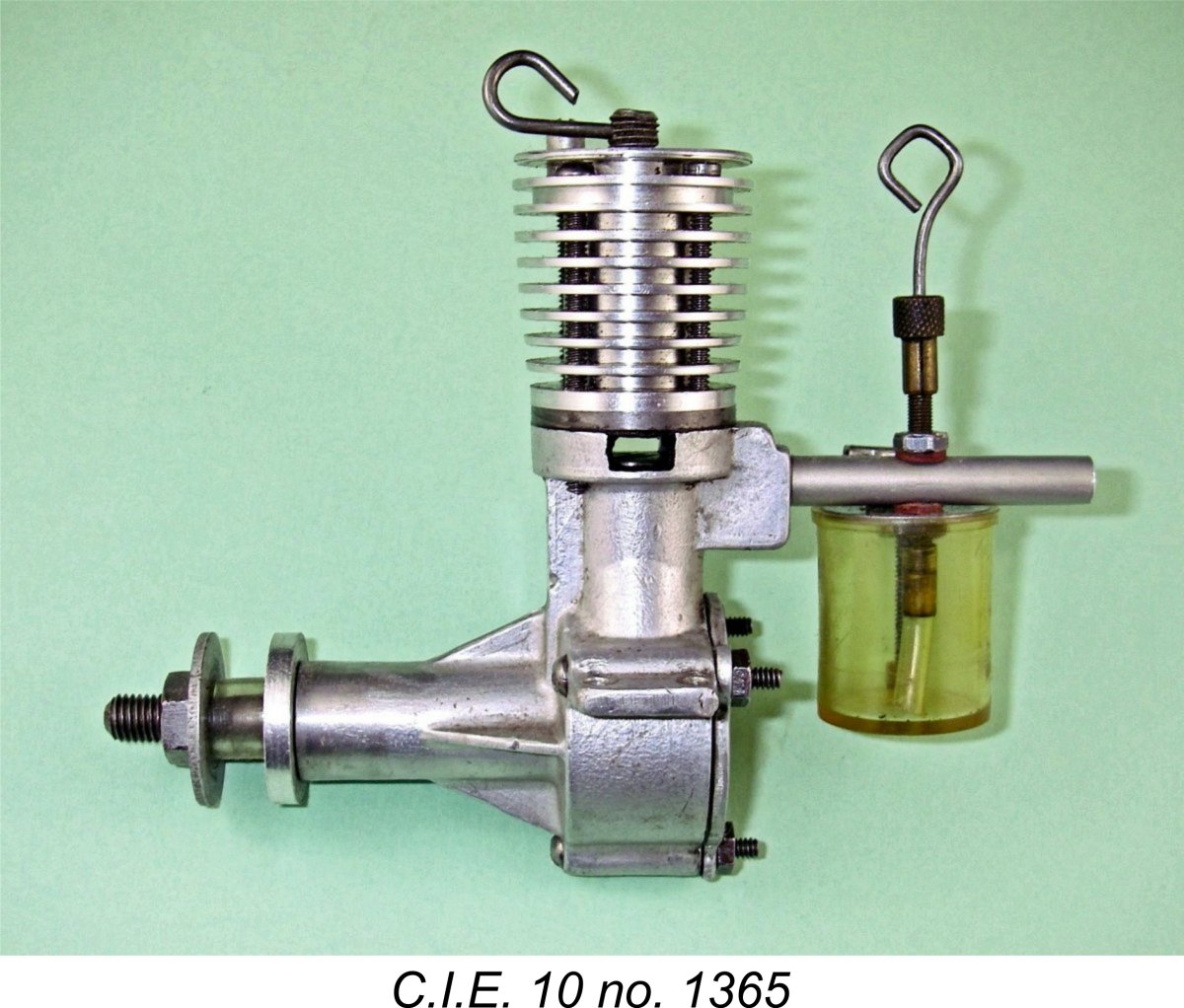 eature article takes us back to the USA for the first time in a while. We'll take a close look at one of my personal favorites - the C.I.E. 10 diesel of 2.41 cc (0.147 cuin.) displacement. An article about this fine engine has been available for some time on Ron Chernich's now-frozen "Model Engine News" (MEN) web-site, but a great deal more information, including an actual test of the engine, has since become available.
This excellent engine was one of the best early post-WW2 model diesels made anywhere in the world during the pioneering era. It would have done credit to any manufacturer of its day, regardless of the country of origin. If it had been made available to modellers in Britain and Europe, it would have represented stiff competition for most of the contemporary products from those areas. Definitely one that deserves to be remembered!
This month also
sees the inclusion of a bonus feature - a report on a test which I recently undertook on an example of the classic MVVS 2.5R-58 racing engine, a prototype of which won the 1957 World Control Line Speed Championship. Long-time readers of my articles will perhaps recall a piece on the classic MVVS glow-plug models which appeared some years ago on MEN.
At the tme when I wrote that article, I had not undertaken any focused testing of the MVVS 2.5R-58, relying instead upon Peter Chinn's published test which appeared in the November 1960 issue of "Model Aircraft". However, there has always been a bit of a question mark hanging over Chinn's results, since his test engine was incorrectly assembled. A recent opportunity arose to test one of my own correctly-configured exanples of this engine, with results which may surprise you. They certainly surprised me!!
For next month, I plan to retu
rn to the British Isles by presenting an article on the Clan 0.9 cc diesel from Fife in Scotland. This fine little engine has been largely forgotten, a fate which is by no means deserved. An earlier article which focuses chiefly upon the first variant of this design remains available here on MEN. This article is well worth reading!
My updated article will focus primarily upon a detailed review and test of the second variant of the engine, a nice example of which fortuitously came into my possession quite recently. Many readers will be surprised to learn that there was a very close connection between the Clan 0.9 cc diesel and the famous Rowell 60 racing engine...........
That's about it for now - more as always next month. Meanwhile, happy flying, flicking and finding!!
Cheers,
Adrian Duncan
Coquitlam, British Columbia, Canada
___________________________________
Note regarding material to be found on this site - unless specifically otherwise noted, all images and text which appear on this site are my own work, and I hereby assert my right to be recognized as the originator of this material. For the record, this material is made freely available to all upon two firm conditions:
No commercial use of any kind is to be made of any of the images or text posted on this site without my express written consent.
No use of any kind, commercial or otherwise, is to be made of any material published in any form on this site without full and open acknowledgement of the source.
Adrian C. Duncan