November 2015
From the Editor - November 1st, 2015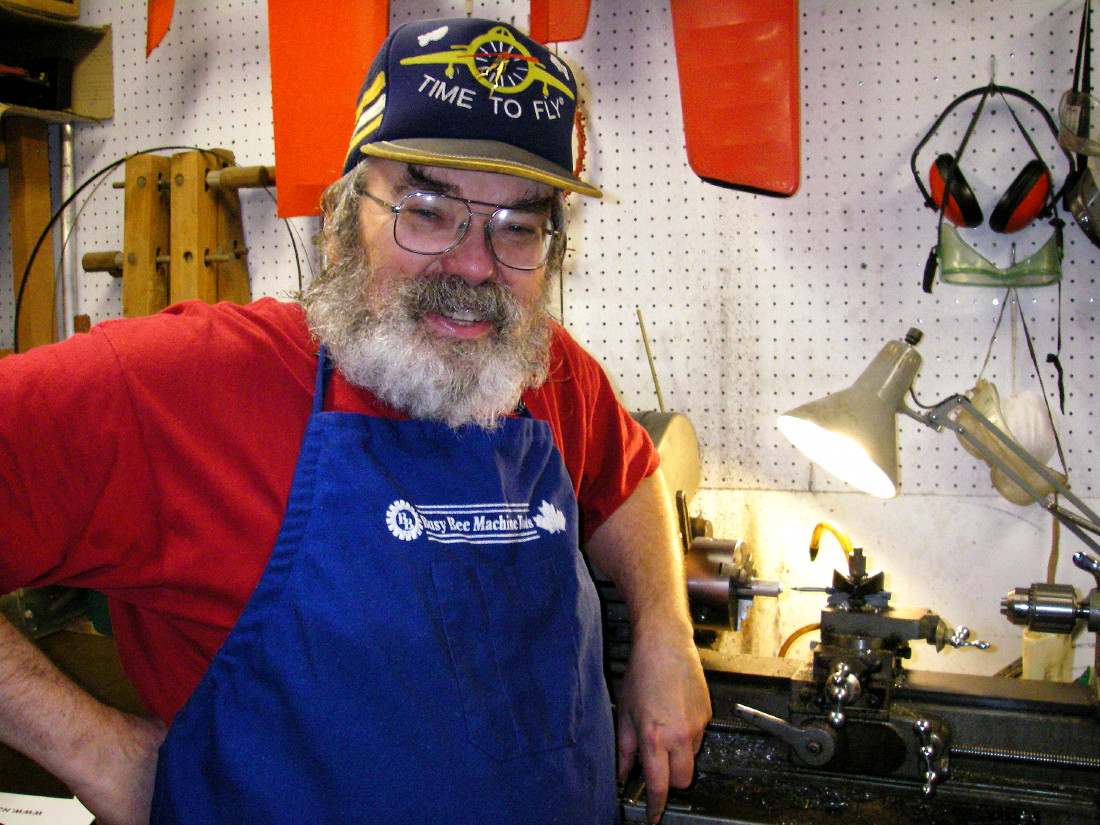 Well, here I am, back at the old grind after a really great trip down South to ride a few trains in my favorite US railroad state, Colorado. The High Line on the Durango & Silverton route was all that I'd hoped for and more, as were most of the other lines on which we travelled. The one disappontment was the Georgetown Loop, which has been dumbed down from a preserved steam railroad into a diesel-powered theme park with an unbelievably intrusive station complex taking up much of the Loop's interior and completely ruining the historic view up the valley from the bridge. Too bad ...............
As I mentioned last time, the trip offered the opportunity to finally meet face to face with one of my true heroes in the field of model engine history - the one and only Tim Dannels, editor of the Engine Collector's Journal (ECJ) and author/publisher of the equally invaluable American Model Engine Encyclopedia (AMEE). No-one has done more than Tim to preserve the history of model engine manufacture in North America than Tim, who has been supported and
assisted all along by his equally knowledgable wife Betty. Although the schedule only allowed for a short visit, the lunch that we enjoyed in Salida with Tim and Betty was a highlight not only of the trip but of my own modelling life.
In the increasingly antagonistic age in which we have to live (a time when the focus always sems to be on the things which divide us), it's refreshing indeed to be reminded of how much we have in common. My contact with Tim and Betty was a case in point. Another such reminder came during the month from long-time English reader Geoff Peacock, who wrote that reading the personal details which pop up in these Editorials is like reading about himself! Like me, Geoff is an avid long-time aeromodeller who is allergic to anything electric and is addicted to the unique aroma of model diesels! In addition, he's a lifelong fan of Colorado narrow gauge railroads - the kind that I just spent time riding. And it doesn't stop there - he's also involved in theatrical productions as well as being a keen fisherman. Last but not (in my book) least, he also has a beard!! I suspect that if Geoff and I lived next door to each other, not a lot would get done around the house ...........
I also heard from my good Ozzie mate Maris Dislers, who is working on a necessarily brief article about a little-known Australian engine called the Winner. We plan to put this up in the hope that it will draw some attention from someone who knows more than we do at the moment!! Watch this space ...........
Further very welcome contacts came from Ian Russell, Bob Christ, Jon Fletcher and Ferenc "Somi" Somogyi. With Somi's invaluable assistance, my next foray into the history of Hungarian model engine manufacture will appear shortly on this site, taking the form of a summary of the work of the Vella Brothers, manufacturers of the VT range of model engines.
Somi also expressed his appreciation of my now-published testing of the Proton "C" 2.5 cc diesel which he had so kindly given me earlier. A revised set of test figures now appears in the Proton article which was first published in September 2015. Somi was kind enough to say that my results almost exactly matched the figures which he himself had obtained through his own testing almost 60 years ago!
I've commented before upon the extremely precarious state of the model I/C engine manufacturing industry in today's electric-dominated market. Sadly, I have to report another casualty this month. This time, it's the CS company of Shanghai, China, who announced earlier this year that they would continue to offer certain models but have now reconsidered. Peng Han of CS tells me that in order to remain competitive they would have to reduce their prices to uneconomic levels. Accordingly, they have elected to move on to other fields of precision engineering.
I'm well aware that CS has had many detractors over the years, mostly on the basis of a somewhat chequered quality control record in the past. However, almost any of their products could be made to work well by a knowledgeable owner, added to which they had made significant strides in the quality control field in recent years. Their innovative designs like the wonderful OT 30 Twin were greatly appreciated by those who had the wisdom to buy examples while they were available. Moreover, their series of replicas and look-alikes of classic model diesels allowed many of us to experience engines of which original example were either unobtainable or prohibitively expensive. I for one have greatly appreciated their efforts, and I very much regret their departure. I have sadly removed them from my Sources listing.
One positive note does emerge here - Peng Han tells me that CS plans to maintain full spare parts availability for all their recent models for at least the next three years. This is a very responsible approach, for which CS are to be commended. My advice - stock up on spares while they remain available!!
By way of compensation, I also had contact with Bob (Bobbylang) Langelius Sr. of PAL Model Products, a speciality model engine supplier operating out of White Plains, New York, USA. Some readers will doubtless recall the fine little LOLA .020 (0.3 cc) FRV diesel which was recently marketed by this firm and tested by Maris Dislers in the May 2015 issue (no. 936) of "AeroModeller" magazine. Bob tells me that a few examples of the LOLA remain available at a reduced price of US$170, complete with all accessories.
PAL's latest offering is their 0.4 cc Pesky diesel, a lovely looking little sideport gem designed along "classic" lines by Roger Whittingham of England. A test of this model too by Maris will appear soon in "AeroModeller". Examples of both models (which are actually built for PAL to very high standards in the Ukraine by TechnoHobby, formerly FORA) are on their way to me for my own evaluation. Meanwhile, I've added PAL Model Products to my sources list. Check them out ............
Speaking of "AeroModeller" magazine, that venerable modelling institution reached its eightieth year of publication with its November 2015 issue (no. 942). Apart from a brief hiatus during a change of ownership, this wonderful magazine has been in continuous publication since 1935! No other present-day modelling periodical can come close to mat
ching that claim. Long may it continue, under the very capable guidance of its Editor Andrew Boddington. If you have any level of interest in modelling as it used to be (and still is for many of us), you can't afford not to take out a subscription.
Changing the subject completely, during the past month I complete an exhaustive series of tests on the Sharma 09 and 15 diesels from Jodhpur, India, with very satisfactory results. A full test report on these fine sport motors will appear in the pages of "AeroModeller" in the near future - watch for it! I'm also working on an article which will present the full history of this long-running model engine manufacturing venture, which will appear on this site in due course.
The feature article for this month is concerned with the neat little Clan 0.9 cc diesel from Fife in Scotland. A brief article on this very rare engine appeared some time ago on Ron Chernich's now-frozen "Model Engine News" (MEN) web-site, where it remains available through this link. However, a good deal of additional information together with a full test of the second variant of the engine has since become available, rendering the publication of an updated article highly desirable. The article deals with a number of myths and possible misconceptions as well as presenting an in-depth evaluation of the second variant. Hope you enjoy it!
As an added bonus read for this month, I've also added a very short article to the Technical Topics section of this web-site. This deals with the issu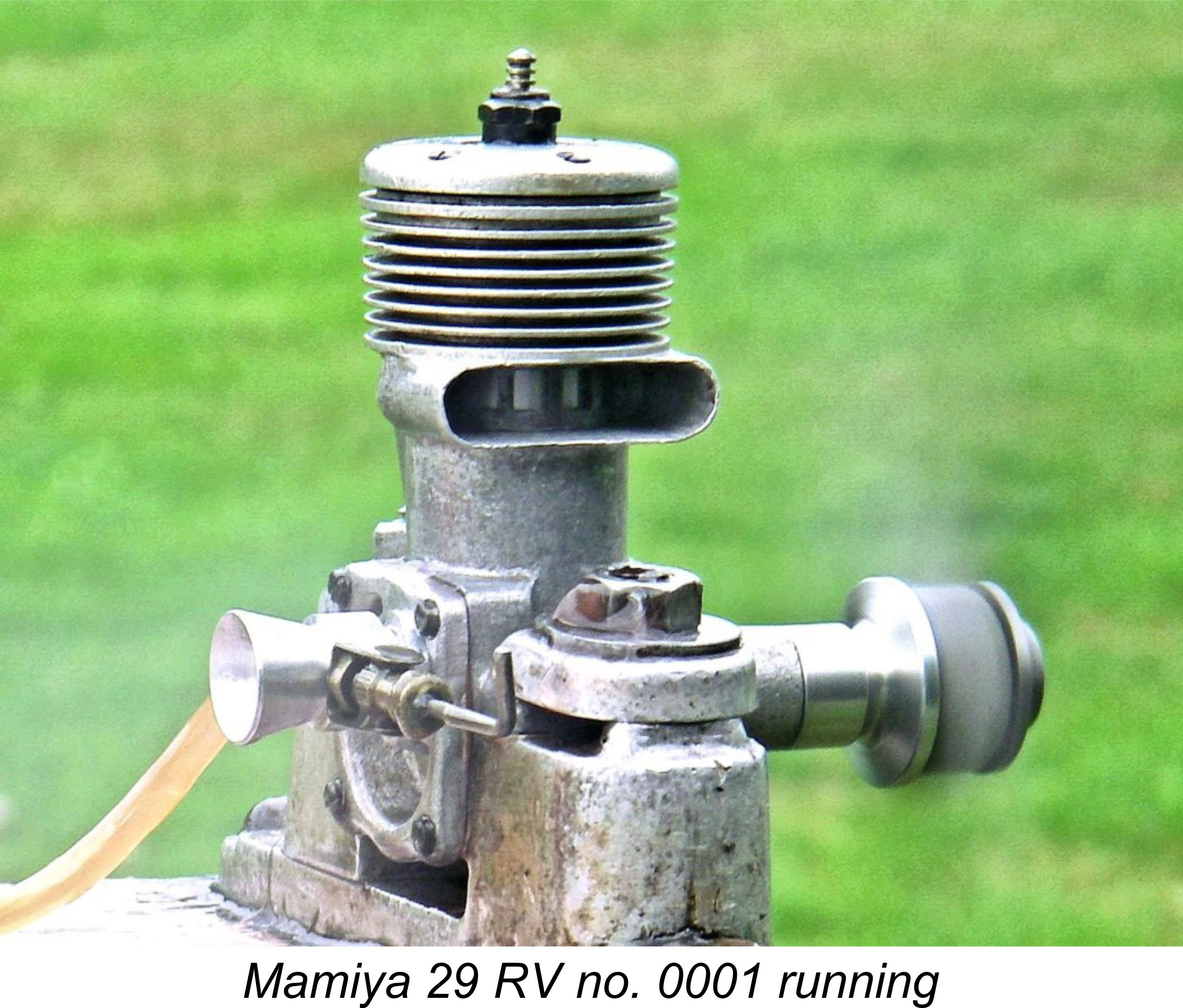 e of calculating an engine's displacement as well as clarifying a little associated terminology. Hopefully some readers will find this useful.
Turning now to next month, we'll continue to travel around the globe in search of poorly-documented model engine ranges by returning to Japan for an in-depth look at the relatively short-lived range of high-quality model engines which was marketed there under the Mamiya trade-name. Many people have wondered about the possible connection between this venture and the far better-known Mamiya camera company which continues in business today. There was a connection, although it was far more tenuous than you might believe. You can read all about it in the next issue!
I think that's about it for now - more as always next month. Meanwhile, happy flying, flicking and finding!!
Cheers,
Adrian Duncan
Coquitlam, British Columbia, Canada
___________________________________
Note regarding material to be found on this site - unless specifically otherwise noted, all images and text which appear on this site are my own work, and I hereby assert my right to be recognized as the originator of this material. For the record, this material is made freely available to all upon two firm conditions:
No commercial use of any kind is to be made of any of the images or text posted on this site without my express written consent.
No use of any kind, commercial or otherwise, is to be made of any material published in any form on this site without full and open acknowledgement of the source.
Adrian C. Duncan