January 2016
From the Editor - January 1st , 2016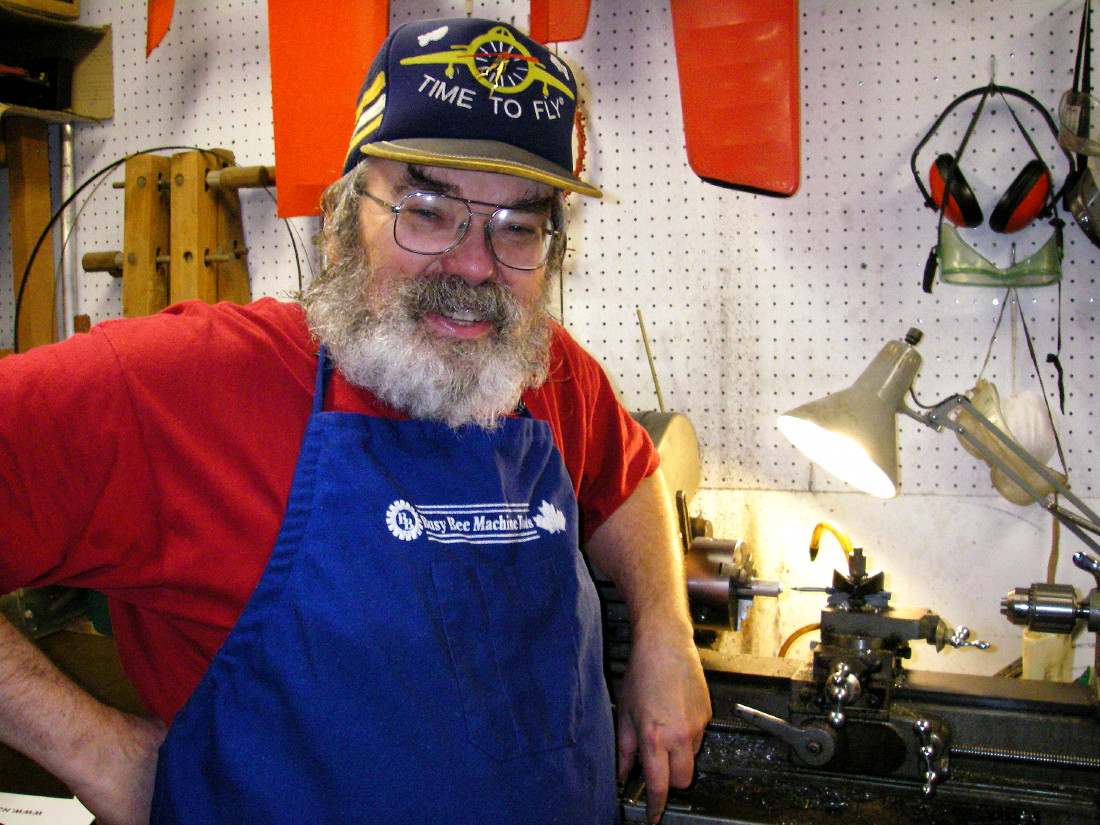 Happy New Year!! Or at the very least, a safe New Year ......... with so much mindless violence pervading the world scene these days, we all have to hope for that............

I appear to have somehow survived the rigours of the annual Christmas over-indulgence as well as the seemingly endless (but undeniably enjoyable!) social round that goes along with it. An active social round at this time of year is a sign that one has plenty of friends, and there's no more precious gift than friendship! Same goes for family. So it's almost all good ......... my disrupted health will recover!
In anticipation of the demands of the season, I wrote the feature and subsidiary articles for this month some time ago. Consequently, all I had to do for this issue was write up this Editorial. Feels like a holiday.......which of course it's supposed to be!
It's hard to believe that we're already into another year. I've often heard it said that the passage of time accelerates as you get older, and I'm certainly finding that to be true as I age myself. It seems like only last week that we were celebrating Christmas 2014.......
The pantomime "Jack & the Beanstalk" went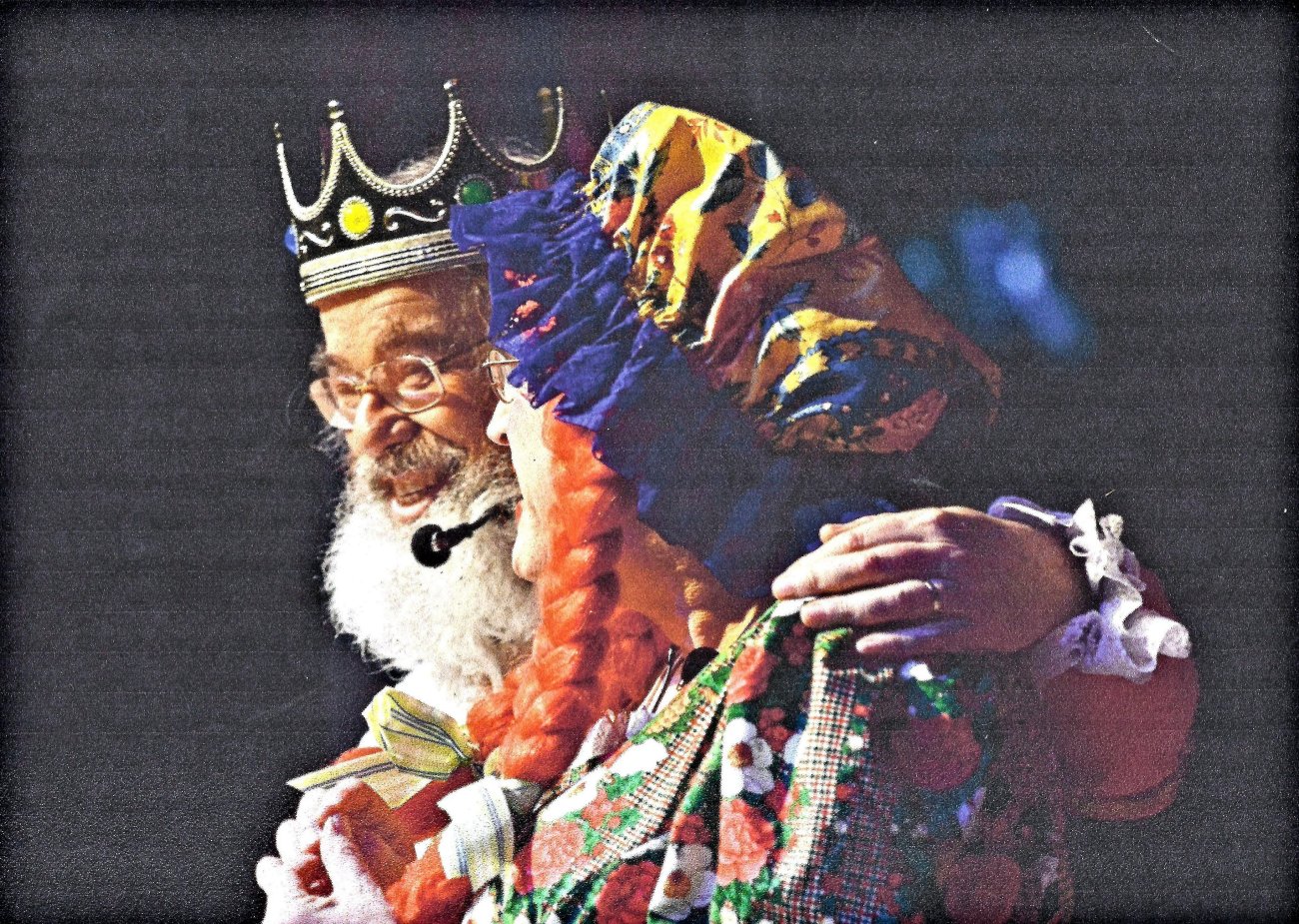 very well indeed, complete with 14 foot high all-action talking Giant, a growing beanstalk and all the usual panto trimmings, right down to Daisy the Cow! At least I avoided being cast as the back end of the cow.......instead, as is inevitably the case these days, I had the classic "old-guy" role of the King, which provided a lot of fun trying to hit up on the Dame, as in the attached image. A really good time ....roll on next year!!
On the model engine front, I was recently fortunate enough to complete what may be a unique full set of the products of a near-legendary but poorly documented classic model engine range of great technical interest. No hints at present, but this one will be a real revelation to many of you, as it was to me! I hope to have it ready to publish in the not-too distant future, at which time all will be revealed!
I've continued to hear from a number of readers on various matters. I had contact with Lars Gustafsson, Paul Rossitter, Jon Fletcher, Miles Patience, Hugh & Lyn Blowers of the outstanding "On The Wire" web-site (a must-read for anyone with an interest in model engines and model engineering), Alan Strutt, Maris Dislers and Kevin Richards. Thanks, guys!!
Kevin is working on an article about the 5 cc models produced by the legendary English designer and constructor Basil Miles. This article will be published on this site when ready, with my very sincere thanks to Kevin for his efforts. Contributions like this from readers who are more knowledgeable than I will help to keep the site growing for far longer than I could manage on my own.
Meanwhile, Maris continues to work towards an article about the mega-elusive Winner spark-ignition unit from the pioneering era in Australia. The restoration of an actual example of the engine is taking top priority at the moment. Finally, Jon Fletcher is working on a couple of rather challenging restorations which I judged to be beyond my somewhat meagre capabilities. The results of his work will appear in several future articles.
Speaking of contact from readers, I mentioned last month that I was planning to set up a separate email address to which messages on the subject of vintage and classic model engines could be sent by readers. I first looked into getting a Hotmail account going, but I encountered so many horror stories about problems with that rather creaking old service that I decided to look elsewhere. I therefore discussed the problem with my site technical advisor, Todd Higden of Frontline MutiMedia.
The more eagle-eyed among you will already have noticed the result of these discussions. There's a new button at the top of my home page, which is called "Blog with Adrian" for want of a better name!! You can go into this sub-site, which is in effect a two-way forum for the posting of information relevant to the content of the main site. I hope that you find it useful!
A few ground rules to get things going ………….first, and perhaps most importantly, I will not guarantee to respond to all comments posted, since there frankly aren't enough hours in the day! I've said this before elsewhere, and nothing's changed. A lot will depend upon how much use the new blog site receives. What I will guarantee is that I will check the blog site regularly and will read all comments received. However, I will only respond personally if the comment warrants it and if time permits. I will guarantee that any comments which are factored into my articles will be duly credited, with my very sincere thanks.
My only request to you is that you restrict your use of this facility to matters relating to vintage and classic model engines, rather than treating it as a general chat room on other topics. Let's maintain a focus!
On a related topic, I also had a few more inquiries from readers who have registered for the Catalog Builder on my main site. The basic questions that everyone asks are - what does this accomplish; and does the reader have to do anything further? To anticipate any future inquiries, I think it's about time that I explained this function and what it means. In reality, it's an artefact arising from the circumstance that the platform on which this site is constructed is primarily intended to provide a framework for a commercial site as opposed to a data-base. The fact that it works so well (and so easily from my end) for its present application as a model engine data-base is a testament to the versatility of the platform.
In its intended commercial application, the top toolbar headings would be product categories and the articles accessed by clicking on those headings would be product descriptions. I simply set the various category headings to suit my own needs and then substitute articles for products - the system accommodates this perfectly. The big thing is that it's extremely easy to use, even for a cyber-klutz like me! If you can generate digital images, use Word and send emails, you can run this site!
So what does registering for the Catalogue Builder do?? Well, if I was in business selling products through the site, I'd have an online catalogue, right? The effect of adding your name to the Catalog Builder is that you become part of a database within my system which tells me that you are interested in the site and also allows me to send out a mass email (or an individual email) announcing updates to the catalog or drawing attention to other items of potential interest. Since I don't have a catalog, I have never availed myself of this option. In all honesty, I don't know what would happen if I sent a mass email through this route. Something would go out, but I'm not sure what it would look like!! Perhaps I should try a test sometime and have a few of you report back ..........
Anyway, that's about all that there is to it. If you've registered for the Catalog Builder, this lets me know that you are an interested reader and gives me the means to contact you and all the other registered individuals (there are now quite a few of you!). You don't have to do anything further - it's down to me. Basically, look upon it as an expression of interest, and one which is very much appreciated!
A final note - it seems that the system only accepts registrations from North America! I suppose that's because the marketing platform upon which the site is constructed is intended for use by companies doing business in Norh America. A number of folks from elsewhere have successfully registered by declaring a North American location rather than their real one. I don't know what effect ths might have on their ability to receive any message that I might send out. Really, I should try a test .........if it works, it could be quite useful for keeping folks informed.
The feature article for this month covers the history of the VT engines and their relatives which were manufactured in Hungary by the Vella Brothers beginning in the mid 1950's. This is the fourth article on Hungarian model engines to appear on this site – the previous articles on MOKI, the Alag range and the Proton engines are already available to readers. Once again, I must stress the fact that I could not have got to first base on any of these topics without the generous assistance of my valued friend and colleague Ferenc "Somi" Somogyi,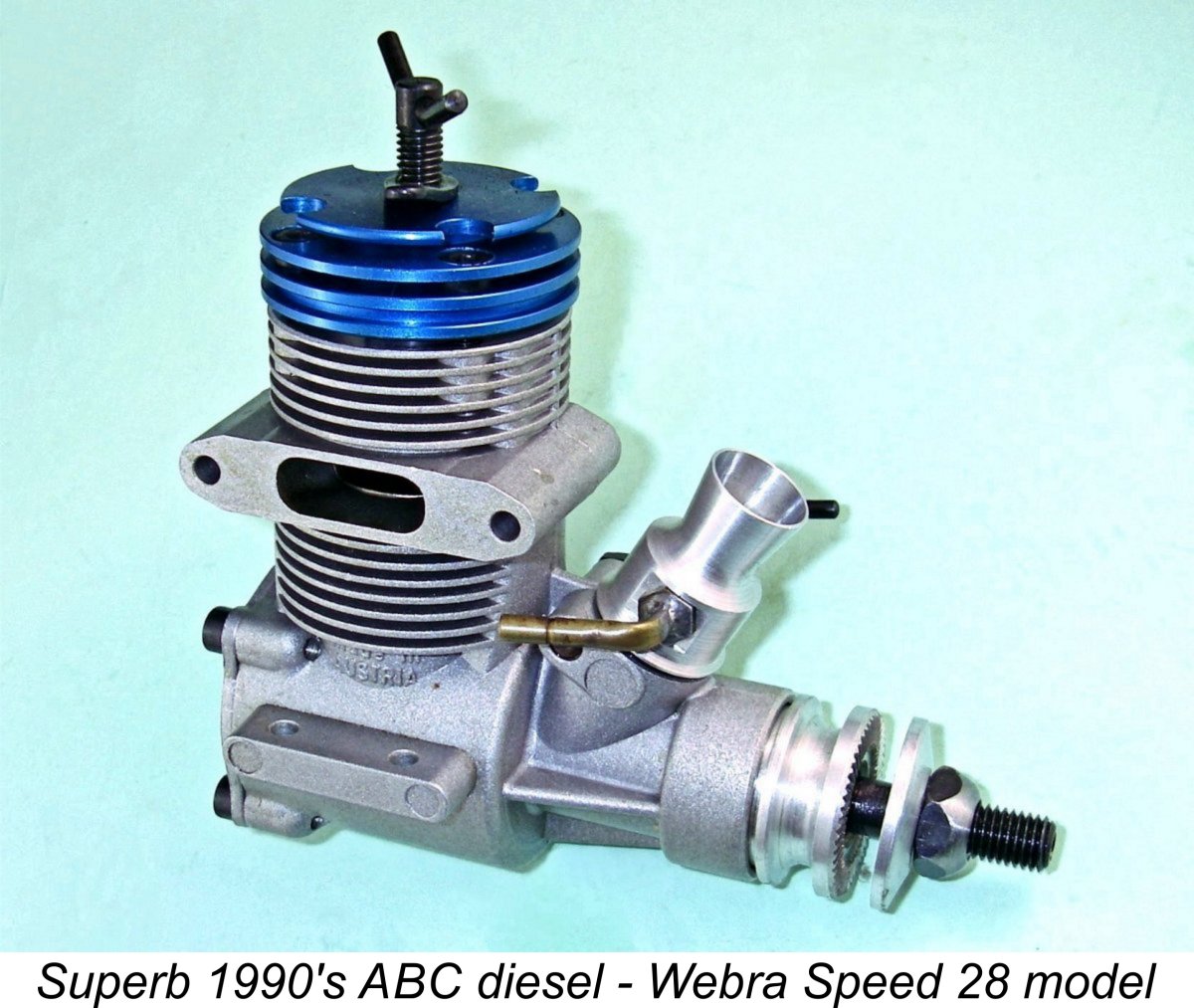 designer of the Proton engines and a prominent figure in Hungarian aeromodelling throughout the "classic" era. Our ongoing friendship and collegial association are privileges for which I am truly grateful. Thanks, Somi!!
This being the New Year issue, I thought that a bonus article might be an appropriate inclusion to get 2016 off to a flying start (pun intended!). Accordingly, you'll find a new article in the Technical Topics section on the subject of breaking in an ABC model engine. I've already covered the fine art of breaking in a classic lapped iron-and-steel diesel, so it seems only fair that I should balance things out by covering the same process for the ABC type which has been so widely produced and used during the past 40 years or so.
The correct approach to the proper break-in of such an engine is very different indeed from that required for the previous generation of lapped iron-and-steel designs, to the extent that anyone mistakenly
following a similar procedure for an ABC unit will likely wear the engine out rather than break it in! Moreover, it's actually possible to induce a structural failure by adopting an incorrect approach. The reasons for this are all fully explained in the article. I hope that it may help some of you to get the best out of any new ABC or equivalent engine (classic or modern) which you may acquire for use in the field.
For next month I plan to step way back from the ABC era by returning to Britain for a look at the pioneering H-P range of model engines which were manufactured in Leicester, England for a few years beginning in early 1947. This story is somewhat more convoluted than usual due to the fact that the H-P engines (not to be confused with the far later HP range from Austria) actually had their origins in the earlier Atlas series from Studham, near Dunstable in Bedfordshire. We're thus covering the stories of not one but two successive ranges. Hope you enjoy it!!
I think that's about it for now - more as always next month. Meanwhile, I wish all of you a safe and rewarding year in 2016!
Cheers,
Adrian Duncan
Coquitlam, British Columbia, Canada
___________________________________
Note regarding material to be found on this site - unless specifically otherwise noted, all images and text which appear on this site are my own work, and I hereby assert my right to be recognized as the originator of this material. For the record, this material is made freely available to all upon two firm conditions:
No commercial use of any kind is to be made of any of the images or text posted on this site without my express written consent.
No use of any kind, commercial or otherwise, is to be made of any material published in any form on this site without full and open acknowledgement of the source.
Adrian C. Duncan