May 2017
From the Editor - May 1st , 2017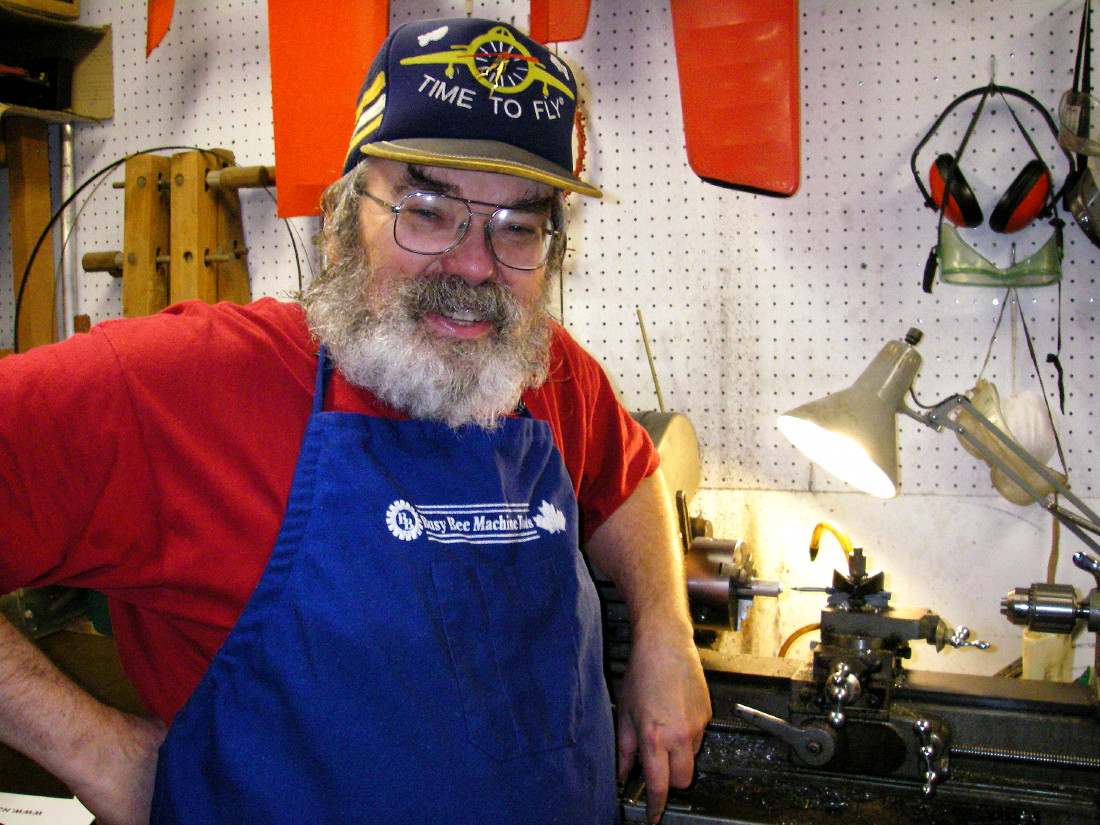 Greetings once more from Western Canada, where the weird wet weather of March (rain or snow on 27 out of 31 days!) carried straight over into April. It's been a wet one! Still, as May approaches there are now faint signs that we may actually end up getting a bit of Spring weather soon. I live in hopes .....
I'm happy to report that the visibility of the site continues to climb. As this went out, the final tallies for April were not yet complete. However, March saw a new record total of 497,885 hits - closing in on half a million! These translated into 14,268 actual visits - up a little from February, although not quite back to the current record total of 15,416 visits in December 2016. Still, not bad!
However, the big news is that each visit seems to be engaging the visitors to a rapidly increasing extent! Those visits in March saw a record number of over 9 pages being accessed per visit on average. The total number of pages accessed in March was a whopping 131,996, a massive increase from the previous record of 86,005 set in January 2017. The material on the site is clearly reaching its intended audience, and we motorheads are not alone! This is the kind of support that will keep me going, and I'd like to thank each and every one of you for being part of that.
This month sees another of my articles appearing in "AeroModeller" magazine. This time it's a test of the excellent Sharma 19 "Combo" diesel which I undertook in company with my valued friend Miles Patience who was over visiting from England at the time. I really enjoyed the rare opportunity to share the pleasure of undertaking such a test with a fellow enthusiast!
The article in "AeroModeller" came out very well. However, there was one formatting error to which I wish to draw my readers' attention. The article includes a table of prop/RPM figures for both the C/L and R/C forms of the engine. Unfortunately, the limited number of figures for the R/C version are all shifted down one prop from the data included in my submission to the magazine. The figures line up with the next prop down in each case, making it appear that (contrary to the text) the engine was quite a bit slower with the R/C throttle. In fact, it was around 300 RPM faster on all three props tested.
Example – the 8x4 WB turned 13,800 RPM in C/L guise, while in R/C form it got up to 14,100 RPM. The published table aligns the latter figure with the standard 8x4 prop, which the C/L model turned at 14,800 RPM. Makes it appear that the engine was 700 RPM slower on that prop! Not so ………. oh well, these things happen!
Over the past month, I've once again had the good fortune to hear from an amazing number of valued contacts from around the world, including Ferenc "Somi" Somogyi, Paul Rossiter, Maris Dislers, Miles Patience, Ian Russell, Luis Petersen, Jens Geschwendtner, Mike Conner, Graham Podd, Derek Butler, Don Sohn, Tim Dannels, Vivek Sharma, Rishi Kumar, Bob Kautzman, Peter Valicek, David Burke, Phil Olson, Chris Farcy, Dave Zwolak, Richard Dalby, Frank Bowman, Bjorn Baal and Don Imrie. Apologies to anyone whom I may have inadvertently missed in the crowd!
The contact from Frank Bowman was particularly welcome. As many readers will be aware, Frank operated a service for many years supplying high-quality piston rings for almost any engine that you could think of. His excellent rings brought many a tired old classic back to life - I used them frequently myself. However, after 35 years of ring-making, Frank retired from the fray several years ago, leaving a huge void in the range of services available to classic modellers. He was greatly missed.
Now I hear from Frank that he has sold his ring-making operation to his near-neighbour Bjorn Baal of Farmington, New Mexico, USA. Bjorn runs a business called RMJ Machine Worx. As part of the deal, Frank personally trained Bjorn on how to make the rings just like Frank did. The deal also included the same 1951 Logan lathe that Frank used for many years to make his rings. Finally, Frank is continuing to make himself personally available to Bjorn for the provision of advice and guidance in the event of a question arising. Reportedly, Bjorn is doing a great job and is already sending his rings all over the world. You can contact him directly through this link, and I have added him to my Sources page.
Staying on the positive side of things, in the last issue I reported that our friend Ferenc "Somi" Somogyi of Hungary had once again been quite ill. However, I'm delighted to report that he seems to be recovering now - I had a very nice Easter message from him. Good news for all of us!
After getting off to a red-hot start, the new thread on the blog site entitled "Home Construction of Model Diesels" has gone a bit quiet lately. I hope that this doen't signify a lack of interest or usefulness. I remain hopeful that one of the participants on that thread may eventually get around to developing a construction article with photos that can be published in the "Technical Topics" section of the main website. Come on, guys - here's your chance to really promote your favourite activity and show us all what you can do!
In the above vein, one of the most popular home construction projects over the years has been the 2.5 cc (0.15 cuin.) Sugden Special. This excellent design is particularly well-known in England and the British Commonwealth countries due to the very informative series of construction articles that was published in "Aeromodeller" magazine beginning with the December 1954 Christmas issue. The late Ron Chernich published a very informative article on the Sugden Special on his now-frozen "Model Engine News" (MEN) website. Ron's article includes scans of the original "Aeromodeller" articles.
Over the years, castings for the engine have been made available by a number of suppliers. However, at present the supply of such castings appears to be rather problematic. Reader Dave Zwolak would like to have a go at making his own example, hence being keen to learn if any castings are available today.
I tried former supplier Andrew Coholic with no success, and Rodger Schroeder has of course left us. Does any reader know of an alternative source of Sugden Special castings? If so, please get in touch either directly or through the Home Construction thread on the blog site!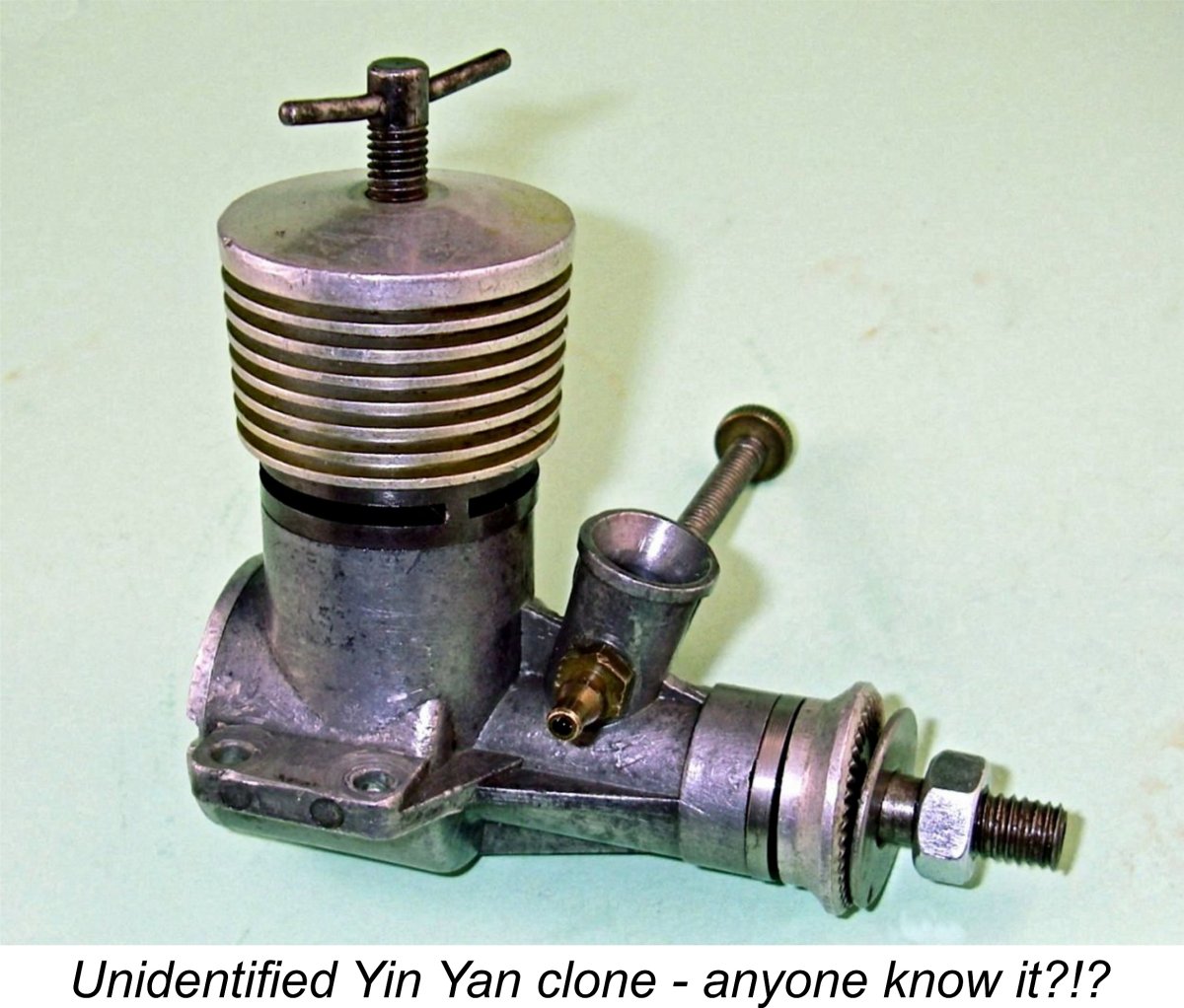 The "Wotizit" page has continued to generate a certain amount of activity. I've added a couple of four-stroke twins which were submitted from England by my good mate Ian Russell of Rustler fame. To me, these both look like products of the early pioneering period, although their true provenance is a complete mystery. Have a look and see if you can come up with any suggestions.
I've also added a mystery 2.5 cc diesel which came into my hands recently. This very well-made unit is really annoying - it looks for all the world like an early Yin Yan 2.5 with the integrally-cast intake venturi, but lacks either a serial number or any cast-on identification on the case. I hope that some kind reader can put me out of my misery on this one! Same goes of course for all of the other unidentified engines which continue to populate those Wotizit pages.
That mystery Italian engine which I featured in last
month's Editorial didn't remain a mystery for long! My friend Chris Farcy identified it right away, as did Graham Podd. It's an Elia Super E diesel of 4.5 cc displacement which was produced in Turin between 1947 and 1950. Chris even pointed me towards an excellent article on the Elia range which was written by Sauro Zanchi and appeared (in English) in May 2010. Well worth a read!
I've previously mentioned having found a potential source of quality glow-plugs in various heat ranges from an Italian company called TCA Srl. Don Imrie has subsequently drawn my attention to the Firepower series of competition glowplugs marketed by the long-established Model Technics company of Southend-on-Sea, England. The linked Firepower page includes a series of tests of these plugs showing the effect on performance of using plugs of different heat ranges with the same engine, prop and fuel.
Like the TCA range, these plugs are readily available online. I've been in contact with Phil Olson of Model Technics, who has kindly agreed to supply me with samples of their FirePower range for testing purposes. When time and opportunity combine favourably, I plan to run a comparative test of both the Model Technics and TCA ranges to assess the degree to which different plug heat ranges affect performance. More than many folks might think, I'm sure - should be interesting! Meanwhile, I've added the Model Technics company to my Sources page.
This brings up a point that I think I should make here. Although I may appear to promote certain products through this site from time to time, I don't view my mentioning of these products as any form of inducement to purchase that particular brand - I'm not playing favourites here! My intention is simply to make my readers aware of any potentially useful sources of engines, materials and information which come to my own attention. Readers are then free to try these sources for themselves and make their own evaluations. Their opinions may or may not coincide with mine.
I have no connection with any of the companies whose products are included among my listed sources, nor do I accept any form of consideration or inducement from them for doing so. Moreover, only companies which have continually demonstrated their ongoing value either to me personally or to my trusted colleagues are included. Any firm which drops the ball will be promptly removed from the list. I'm simply trying to help my fellow model I/C enthusiasts get the most out of our shared passion. End of disclaimer ......
This month's lead article completes the record of commercial model engine production in India by setting out the full story of the Aurora model engines from Calcutta (now Kolkata) in West Bengal, best known for their very widely-used Mills reproductions. Sadly the Aurora engines are no longer in production, although the company remains active in the model kit business. Their story is an interesting and wide-ranging one, going all the way back to 1955 with a strong British connection. I'm deeply grateful to Mr. Rishi Kumar, younger son of company founder Mr. Suresh Kumar, for his generous assistance in enabling me to set out this story in full and authoritative detail.
I'd also like to remind readers once again that Aurora is continuing to offer the opportunity to purchase the name rights to the Mills and Taplin Twin engines along with the original drawings, dies and production equipment for the Mills range. The Kumar family would prefer to see these assets returned to the UK from whence they came, but are open to offers from anywhere in the world. If anyone's sincerely interested, let me know and I'll put you in direct contact. You can use the Aurora thread on the blog site for contact purposes.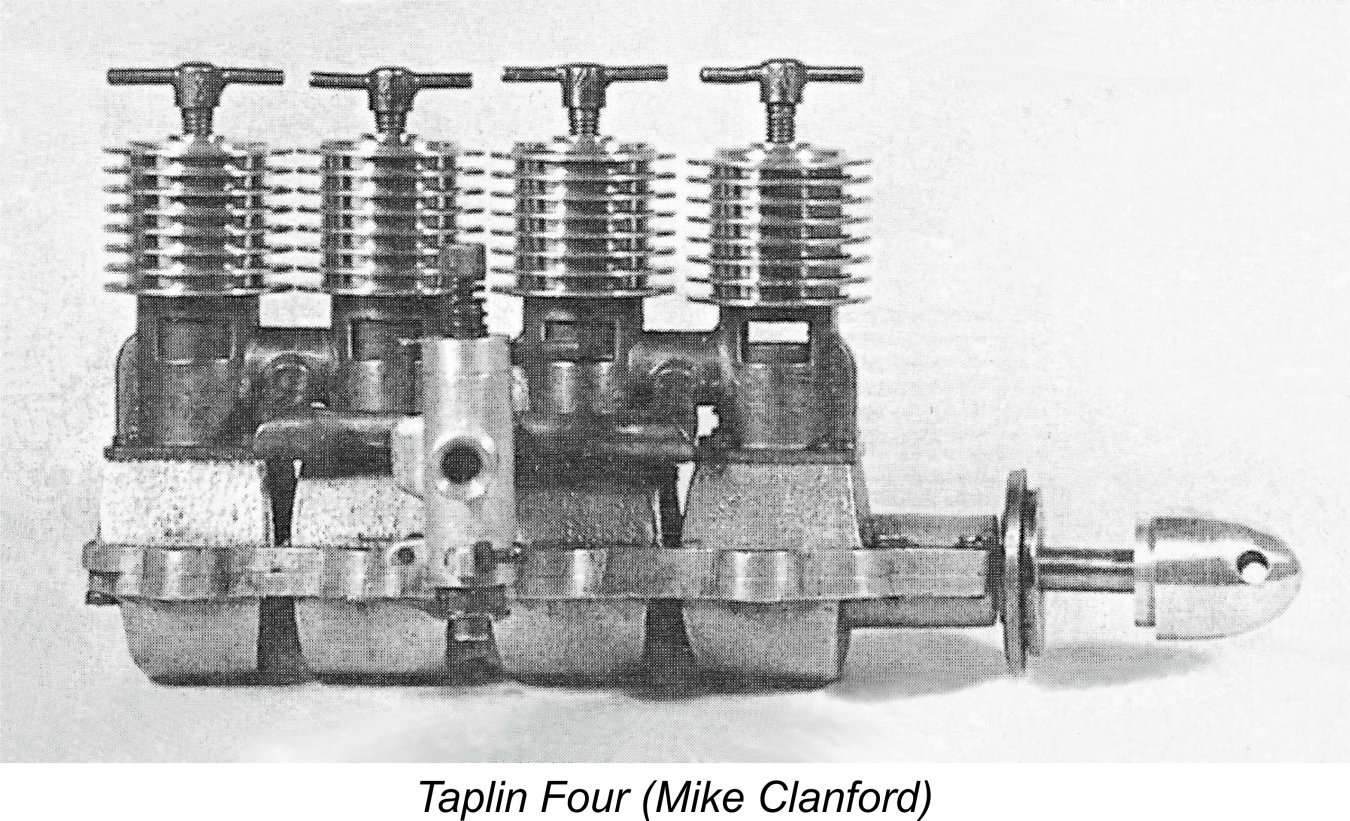 Rishi Kumar is also open to offers for the unique one-off Taplin Four diesel - the one which is illustrated on page 186 of Mike Clanford's well-known "A-Z" book. This is not an Aurora copy - it's the Birchington original, whch Rishi obtained from Dave Boddington. I understand that the engine is actually located in London, England and that the reserve price is US$3,000. Offers above that amount will apparently be considered.
Again, sincerely interested parties should let me know of their interest, and I'll put you in direct contact. For the record, I will not be bidding myself, so I am not in a conflict of interest here. I'm simply making readers aware of this opportunity.
I should mention that in providing notification to my readers regarding this opportunity, I am not initiating
the process of turning this site into an eBay competitor! This is a historical and technical data site, not a sales outlet! However, when such a truly unique opportunity as this comes to my attention, I will always be prepared to let my readers know in advance of the eBay hordes. You guys support my efforts, so I should do what I can to support your interests.
Turning at long last to next month's issue, it's been a while since I last covered a French engine, and I think it's about time to remedy that situation! Accordingly, next month will feature an in-depth article on the excellent Bonnier 5 cc fixed compression diesel from Paris, France. This will include a test of the engine. If any reader has any serial numbers to add to my present somewhat meagre collection, now's the time to speak up!!
I think that's it for now. I'll be back to you with another issue on June 1st, 2017. Meanwhile, happy flicking, flying and finding, and may the heady aroma of diesel fumes assault your nostrils soon...............
Cheers,
Adrian Duncan
Coquitlam, British Columbia, Canada
___________________________________
Note regarding material to be found on this site - unless specifically otherwise noted, all images and text which appear on this site are my own work, and I hereby assert my right to be recognized as the originator of this material. For the record, this material is made freely available to all upon two firm conditions:
No commercial use of any kind is to be made of any of the images or text posted on this site without my express written consent.
No use of

any

kind, commercial or otherwise, is to be made of any material published in any form on this site without full and open acknowledgement of the source.
Adrian C. Duncan
Coquitlam, BC, Canada