November 2018
From the Editor - November 1st , 2018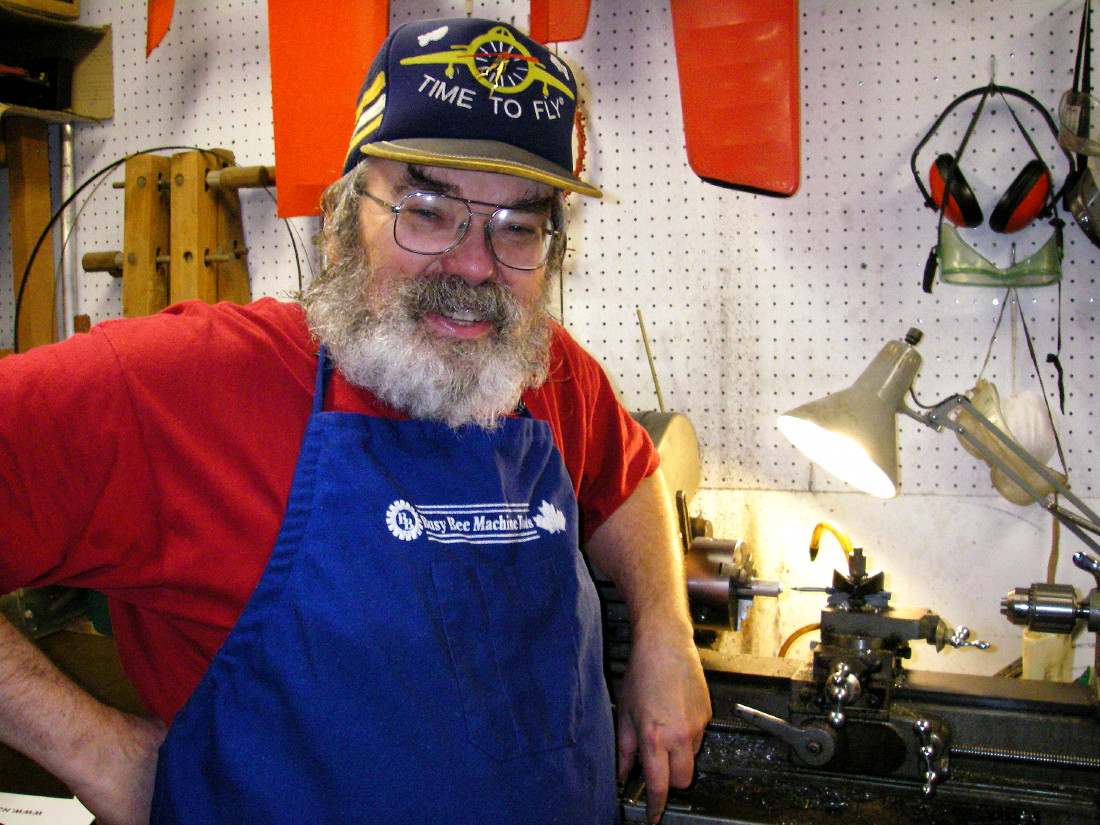 Greetings once more! The weather here in British Columbia has now reverted to its normal changeable self - if you don't like the weather, wait ten minutes! For much of the time, Canada's West Coast has been doing its usual Canada's Wet Coast impressions, but there have been times when the temperatures have headed back into the mid 20 degree Celcius range - this in late October! The wet periods have at least provided me with opportunities to spend time indoors sweating on another edition of the website, which I've managed to get out yet again right on time!

I'm glad to report that the level of reader engagement with this site has held up quite well as we move into Fall (or Autumn, if you prefer) here in the Northern Hemisphere, where the majority of my readers live. In September 2018, the last month for which complete data are available at the time of writing, the number of hits fell very slightly from the record August figure of 570,591 to 565,861 in September - still a very strong showing. It's clear that the site's internet visibility is being well maintained!

The best news was that despite this small reduction in the number of hits, there was actually a slight increase in the number of actual visits to a new record total of 17,733 visits in September, slightly up from the previous monthly visitation record of 17,361 established in August 2018. More visits from fewer hits - clearly the site continues to attract its share of direct interest from among those who stumble across it!

Oddly enough, the increased visitation did not result in a commensurate increase in the number of pages viewed. On the contrary, the total number of pages accessed fell sharply from 92,036 in August to only 74,187 in September. The net result was that the average number of pages accessed per visit fell from the August figure of 5.3 to a far more modest 4.2 in September.

What to make of this?? As I see it, this is probably an entirely predictable trend arising from the combination of two factors. First, it's likely that my regular readers have now read most of the existing articles to be found here, hence largely confining their return visits to reading the latest material to appear. Since a typical issue sees the addition of only two or three new pages (including these Editorials), this is bound to significantly reduce the average number of pages accessed per visit.
Secondly, I suspect that the majority of those retaining a genuine interest in classic model engines and their history have already found the site and are therefore regular users. I could scarcely have got to over 17,000 monthly visits otherwise! Since the number of interested individuals worldwide is finite, the result will be that there are fewer new readers each month for whom the entire site is unexplored. Since new readers are the most likely to be interested in reading the old articles, and since their numbers are almost certainly falling with time as more people become "regulars", the consequence will once again be that fewer folks will be accessing the old articles in any given month and thereby raising the average number of pages accessed per visit.

I have a feeling that some of the older articles are slipping from active to archive status. Perhaps the time will come when some housekeeping is in order..................meanwhile, onwards!!
Despite my repeated admonitions not to do so, people are continuing to try to register on this website. As I've previously stated repeatedly, this has absolutely no effect - it's simply an artefact left over from the generic platform's intended use as an on-line sales site. Since this is not a sales site, the registration feature is redundant and I make no use of it whatsoever. Before anyone else asks (and quite a few well-meaning souls already have!), I've thoroughly explored the possibility of removing or at least blocking this feature, but it can't be done without extensive (and very expensive) custom modification to the otherwise very useable generic platform which came as a ready-to-use over-the-counter package, thus keeping the costs and complexities manageable. So we're stuck with this feature. The bottom line therefore remains - please don't bother registering! Doing so accomplishes nothing apart from creating unnecessary cyber-clutter, which I don't need! This message clearly needs to remain a regular feature of these Editorials...........
Along with the continued use of the website, the correspondence from my valued contacts around the world has continued to pour in unabated. During the past month I've heard from Maris Dislers, David Burke, Derek Butler, Jon Fletcher, Ferenc "Somi" Somogyi, Rhodri Dafis, Bill Mohrbacher, Jesus Ortega Delgado, Lars Gustafsson, Steve Webb, Peng Han, Michel Rosanoff, Jim Woodside, Luis Petersen, Neil McRae, Peter Valicek, Mike Conner, Tim Dannels, Ingemar Larsson, Jim Hassad, Leonard Poon, Hans van Leeuwen, Robin Davison and Walter Barbui. Sincere apologies to anyone whom I may have inadvertently missed in the crowd - it can be hard to keep track! The blog site has also continued to justify its existence by generating a fair amount of traffic - thanks for that.
Bill Mohrbacher shared a very welcome and in my view long overdue piece of news. At this year's Region 4 MECA Collecto in Denver, Colorado, a ceremony was held to induct Engine Collector's Journal (ECJ) publisher Tim Dannels into the AMA Hall of Fame. Those present included Tim's wife Betty, his daughters Betty and Karen, Region 9 Director Darrel Peugh and many friends going all the way back to the Model Museum Flying Club, which arguably marked the birth of the Society of Antique Modellers (SAM).
Through his long-running publication of ECJ as well as his outstanding "American Model Engine Encyclopedia" (AMEE), Tim has done more than anyone I know to preserve and share the history of model engines both from the USA and elsewhere. He has always been unstinting in the provision of advice and information whenever asked. I freely admit that I couldn't have written a good many of my articles without his help. Tim has also played a major role in the establishment and continuance of vintage model flying both in the USA and around the world.
The magnitude of this award can best be gauged by the fact that in the half century since since 1969 only 330 members have been inducted into the AMA Hall of Fame and their names inscribed on the perpetual plaque in the National Model Aviation Museum lobby in Muncie, Indiana. Among these are the editors of the great American model aviation magazines, Charles Hampson Grant (Model Airplane News), Bob Hunt (Flying Models), Al Lewis (Model Aviation, American Modeler), Howard McEntee (Model Airplane News), Don McGovern (Flying Models), Walt Schroder (Model Airplane News) and Bill Winter (Model Airplane News, American Aircraft Modeler, Model Aviation). Now ECJ and AMEE publisher Tim Dannels has joined this august company, and I for one couldn't be more pleased. Congratulations, Tim!!

Changing the subject completely, once in a while good things come from helping out a fellow modeller! Some time ago I sold a self-tuned and very strong-running example of the 1950 beam mount Elfin 2.49 PB diesel to my valued friend and fellow club member Nigel Tarvin, who was building an example of the 1951 Attila III free flight model and wanted to use an original "period" engine. The original Attila III won the first free flight World Championship in 1951 for Jaques Morisset of France using an Elfin 2.49 powerplant, and Nigel wanted to remain true to that original package.
I'm all for that, so I supplied the tuned Elfin to form part of the finished package. Nigel now tells me that the Elfin-powered Attila III finished in second place at the recent major Vintage FAI Free Flight contest held at Albany, Oregon, beating out a number of Oliver and K&B Torpedo Greenhead powered entries. In fact, the only model to beat it was powered by an O.S. Max III 15 - a far later powerplant, and a glow-plug unit to boot.
Nigel is a great builder - you have to see his models to appreciate this - and an expert flier in both free flight and control line disciplines (he won last year's Graffiti Combat event which was reported here). However, this latest result certainly shows that there's life in them thar ol' diesels!! Well done, Nigel, and a tip of the hat to Elfin designer Frank Ellis!! No doubt Frank would be pleased ..............

Speaking of competitions, Ingemar Larsson, the editor and publisher of the excellent Swedish LINA magazine, sent along an advance reminder that the annual Swedish World Cup Control Line event is scheduled to be held once more next year at Karskolga, Sweden from May 30th to June 2nd, 2019. I've heard nothing but good things about this event from those who have attended. Registration is already open - contact Ingemar to submit your entry and/or to become a LINA subscriber.
I mentioned last month that I've re-sorted the Wotizit entries to make it easier to find the newest ones. The most recently-posted entries now appear at the top of the page (reading by rows from left to right), while the identified items (and there are a few of them now!) are to be found right down at the bottom, with the continuing unidentified entries in between. Hopefully this will help you to find any new items which may have been added since you last looked. An amendment this month is that I've attached the correct name to the identified models at the bottom of the page. This may improve the value of the page as a reference.

One of the three new entries added last month has already made the transition from the top to the bottom of the page! The engine which was added under the title "Interesting Sparker" at the request of Jesus Ortega Delgado has been positively identified by my friend Michel Rosanoff as a French-made 3 cc Jidé 6 from 1944. This was the first model engine to be produced commercially by Jacques Durand, whose initials gave the Jidé range its name. Following the appearance of the Jidé 6, Durand produced a series of pioneering Jidé diesels, subsequently going on to manufacture the Micromoteur and Vega engines before moving into the field of full-sized sports cars. My very sincere thanks to Michel - another one cracked!!

Regular readers of this site will recall that some time ago I published an article by Maris Dislers about the Pepperell engines fron New Zealand. A major source of information regarding those engines was cited as a book by Maurice Poletti entitled "Those Incredible Pepperells" (ISBN 0-437-09990-X). This book is now long out of print, but Maris was kind enough to let me know that the author's son John has recently made around 50 new and unread copies of the book available for sale at a price of US$24.00 plus postage. These may be purchased on eBay through this link. My own order went in right away! The book covers the full history of the Pepperell engines together with the people involved and the tools and techniques used to make the engines. Should be a great read for any motorhead! I thought that it was worth repeating this message this month in case anybody missed it.

T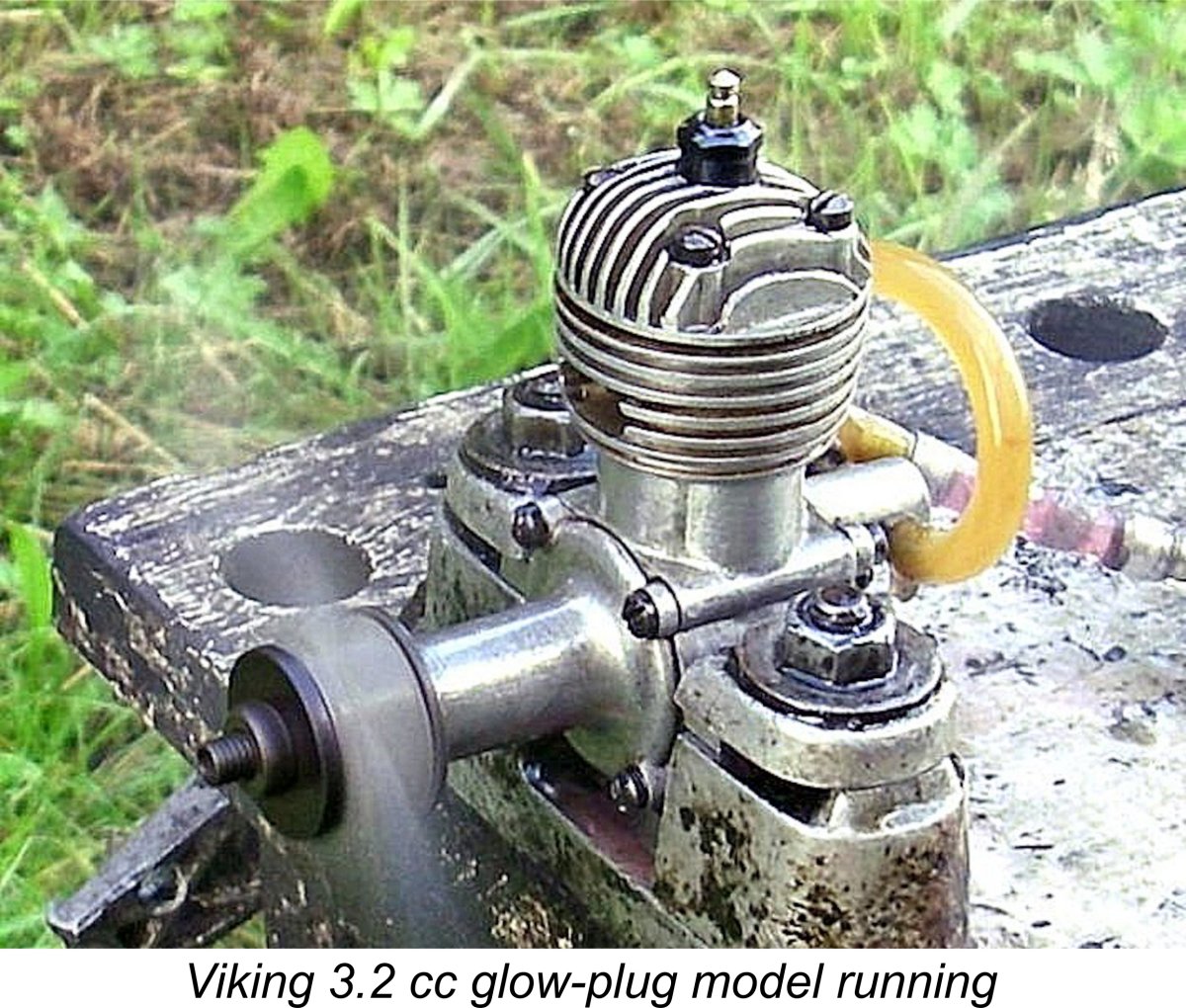 here have been a number of significant updates to existing articles this month. I don't normally notify readers of minor updates or edits which don't really change what a given article has to say, but sometimes the changes are sufficiently significant or revisionist that it's worth advising readers about them.
Firstly, I've completed a few more tests on engines which already appear in these pages. Specifically, I've tested a second example of the Webra 2.5R, with extremely interesting results which have been added near the end of the original article along with some related discussion. I've also finally got around to testing the Viking 3.2 cc glow-plug model from early 1950's Denmark. The results of that test, along with some additional observations about the engine itself, have been added to my earier article on Danish model engines and the Viking range.

Apart from the above testing activities, I've also been able to add some significant new information from other sources to a few articles. I've now got a few more serial numbers for the Ball 60, along with a fine original example of the engine. This has allowed me to make a few substantial revisions to that article, including some revised interpretations of the evidence.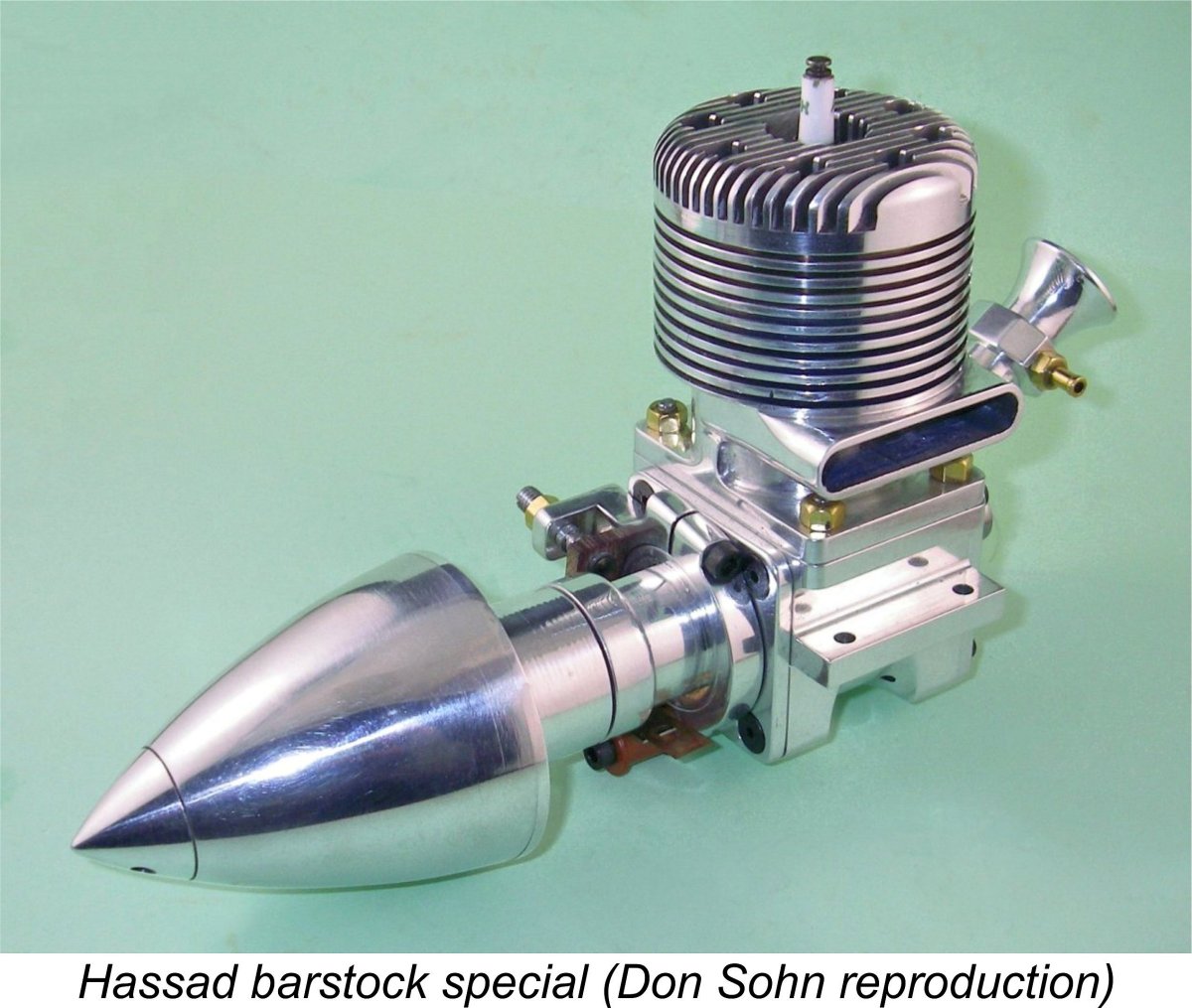 In addition, thanks to the kindness of Ira Hassad's son Jim I've been able to significantly update the story of the Hassad Barstock Special. We now know quite a bit more about that engine than we did before! I've also been able to make a few additions to the main Ira Hassad story. Anyone interested in any of these subjects would do well to re-read the respective articles at this point.
New Zealand reader Leonard Poon contacted me via the blog site to advise that I may have been too quick to condemn the use of medicinal castor oil in model diesel fuels. In my published article on home-brewed model diesel fuels, I noted my own less-than-satisfactory experiences with such lubricants and recommended against their use. Leonard tells me that he has been using medicinal "Castor Oil B.P." with complete satisfaction in his PAW and Sharma diesels. He also notes that PAW themselves recommend the use of "Medicinal Castor Oil" in the leaflets supplied with their current engines. Perhaps it all depends upon the particular product that you use ........I may give it another try sometime, using an "expendable" engine. In the meantime, I've added Leonard's comments to the article, with my very sincere thanks.

I'm still awaiting an update from Rhodri Dafis with respect to my article on the Davies-Charlton enterprise. Rhodri told me in advance that he is currently very busy with a variety of family matters and that it would therefore take him some time to read the existing article and provide any necessary updates and/or edits. However, I think it will be well worth the wait - Rhodri's insights into the Davies family (he's Hefin Davies' nephew) should add a new level of authority to the text. I'll advise when Rhodri's input has been received and incorporated.
Last month I noted the very welcome return of the CS company to the model engine manufacturing field with their new UNICORN marque which is primarily directed at the collector market. Company owner Peng Han (known to his International colleagues as Hans) has contacted me once more to let me know that the first prototype of his fascinating valved 2-stroke glow-plug design is now complete and is in the process of being tested as I write. He was kind enough to send along a photo of the almost-complete engine.

T
his long-stroke unit has a displacement of 9.6 cc (0.586 cuin.). It's apparently somewhat on the heavy side, but that's to be expected given the construction complexities involved. The technology is based upon that which has been widely employed on full-sized 2-stroke marine diesels, which feature valved exhausts. The arrangement promotes excellent scavenging and higher than normal levels of torque development by 2-stroke standards. it will be facinating to see how this technology works out at model scales. Full marks to Hans and his colleagues for having the vision to give this a go!
Assuming that the results of the prototype testing are favourable, the production of a limited number of examples of this fascinating powerplant is planned for this Fall. All being well, the first production examples should be nearing completion as this Editorial appears.

In response to a suggestion which I put forward, Hans and his engineering colleagues have been considering the feasibility of developing a diesel version of this design. It has been determined that a diesel version is indeed practicable, and Hans tells me that once the glow-plug version is launched, the intention is to work on creating a diesel conversion kit for the engine.

Any reader interested in obtaining an example of this fascinating unit can contact Hans by email to register such an interest. Don't leave this too long - the production run for this engine is expected to be quite small. The UNICORN engines will all be aimed at the specialist market, hence being produced in very limited numbers.

Looking back to the future once more, a welcome arrival was an example of an engine with which I'd had no previous direct experience - the Payá 2 cc diesel from Galicia in Spain. It's immediately apparent that this engine's design owes a great deal to that of the far better-known E.D. Mk. II of 1947. The engine was supplied by my valued friend and colleague Jesus Ortega Delgado, who also put me on the track of some fascinating information regarding this engine's history. A full review and test will appear in due course in these pages. Meanwhile, I've added the engine to the Gallery.
Turning now to this month's feature article, I've added yet another chapter to my now long-running series of
tests of classic racing engines from the 1950's and early 1960's. This time, I've headed even further East than last month's visit to the former Czechoslovakia to examine such an engine which was manufactured in early 1960's Russia behind the then-impenetrable Iron Curtain. Specifically, I've undertaken a review and test of the 2.5 cc MD-2.5 Moscow, a pretty unabashed copy of the outstanding MVVS 2.5R/58 from Czechoslovakia (as the Czech Republic was then).

In taking an established 2.5 cc racing engine as their prototype, the Russians were continuing a policy that they had begun in 1957 with the 5 cc MD-5 Kometa, a direct copy of the 1954 Super Tigre G.21/29. I've written about the Kometa in an earlier article to be found on this site. Now it's the turn of its smaller relative, the MD-2.5 Moscow. While coming nowhere near matching its remarkable MVVS progenitor, my example of the Moscow turned out to be a far better engine than its rather sorry reputation in the contemporary modelling media would suggest. I think you'll enjoy making its acquaintance as much as I did!
However, that's not the only new item this month! Few readers will be unfamiliar with the Taipan name
which is associated with Australia's premier model engine range. This iconic marque was founded by the late and much-missed Gordon Burford. Many will recall the articles by Maris Dislers which appear here on the related subjects of Gordon Burford's Schnuerle-ported engines, the Glo Chief 45 and the Taipan 40 which was the last new model to be released under the Taipan name. There's also my review of the late David Owen's superb re-creation of the 1958 Taipan 2.5 cc Mk. 3 plain bearing diesel. No doubt there will be more Taipan-related articles as time goes by.
However, none of these articles have gone, or likely will go, very deeply into the Taipan factory itself and the manufacturing processes which went on there. Thankfully, my good mate David Burke of Adelaide Aeromotive, present-day bearers of the Taipan torch, has assembled a wealth of detailed information on the factory and its activities, as opposed to the engines themselves. David is compiling this into a series of pdf articles on the Taipan factory, the first two of which appear this month. Other chapters will be added as they are completed. It's great to see this information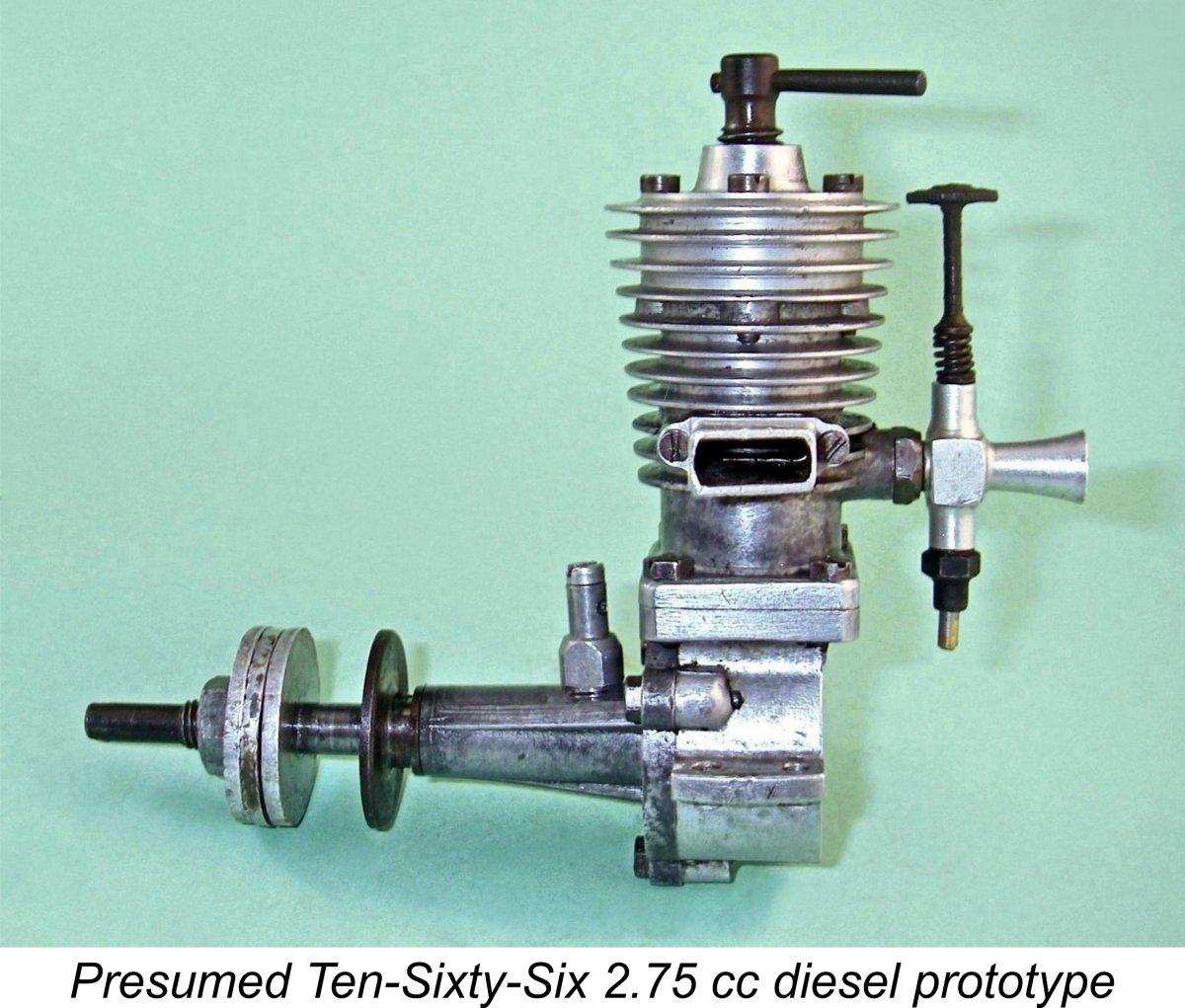 being preserved for all of us while it's still there to be preserved. Many thanks, David!!
Next month will see a return to England to examine a recently uncovered and mega-obscure 2.75 cc sideport diesel originating in that country. Although definitive proof of this very well-made engine's identity remains lacking, the general consensus is that it most likely had its origins in the workshops of the Ten-Sixty-Six company of Worcester, England. The accumulation of circumstantial and architectural evidence supporting this consensus is sufficiently compelling that unless someone can present authoritative evidence to overturn this identification, I'm completely comfortable referring to this engine as a previously-unattested Ten-Sixty-Six 2.75 cc diesel prototype.

Normally a seemingly one-off sideport diesel prototype of unconfirmed provenance would be of very limited interest, scarcely warranting the preparation of a detailed review. However, this unit has a level of technical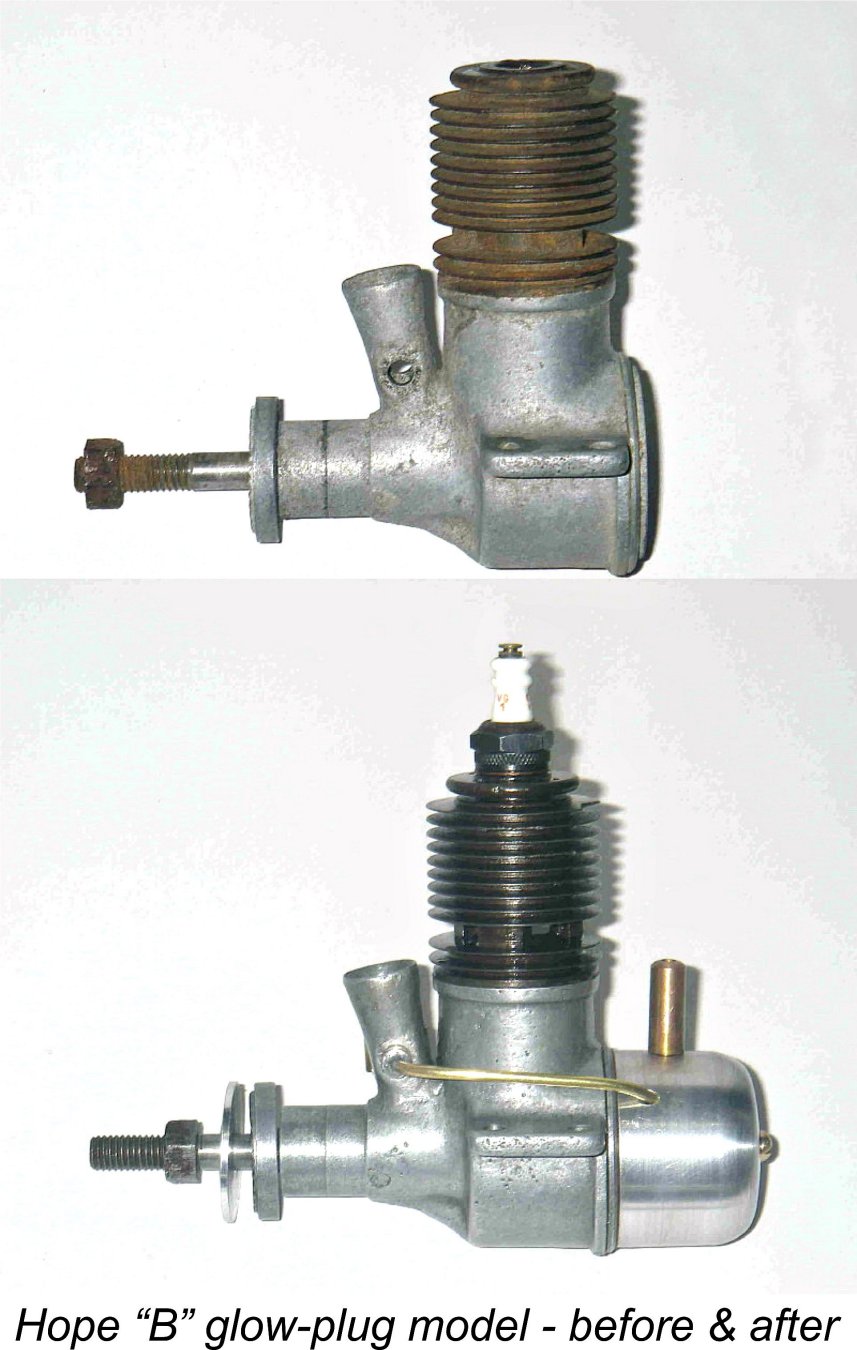 interest which fully justifies the writing of such a review. It displays a possibly unique combination of a conventional sideport induction system with a supplementary air-only crankshaft front rotary valve (FRV) arrangement. Moreover, the latter system is fully adjustable from completely closed to open all the way.
This makes it appear likely that this engine was built expressly to test the merits or otherwise of combining the two induction systems. My good fortune in acquiring this seemingly one-off unit has allowed me to follow in the constructor's footsteps by undertaking my own test, with interesting results. All will be revealed next month ...........!
Since the upcoming December issue will in effect be the Christmas edition, I plan to follow my usual practise of making it a bonus issue by including an extra article to give you some additional holiday reading. For this year, I'll be adding another article to the Technical Topics section of this website. My subject this time will be the assessment and overcoming of the various challenges which may be encountered in restoring an engine that is really far gone due to improper storage, as so many of them seem to be when first discovered after years in the attic or the garden shed. The article will take the form of a collection of case studies of my own successful restorations, which I hope that some of you may find useful.
I think that's it for now. I'll be back to you with another issue on or about December 1st, 2018. Meanwhile, best wishes for continued enjoyment of our shared addiction! Look after that flicking finger, and may the heady aroma of diesel fumes or burning nitro assault your nostrils frequently.............. !

Cheers,
Adrian Duncan
Coquitlam, British Columbia, Canada
___________________________________
Note regarding material to be found on this site - unless specifically otherwise noted, all images and text which appear on this site are my own work, and I hereby assert my right to be recognized as the originator of this material. For the record, this material is made freely available to all upon two firm conditions:
No commercial use of any kind is to be made of any of the images or text posted on this site without my express written consent.
No use of

any

kind, commercial or otherwise, is to be made of any material published in any form on this site without full and open acknowledgement of the source.
Adrian C. Duncan
Coquitlam, British Columbia, Canada