May 2015
From the Editor - May 1st, 2015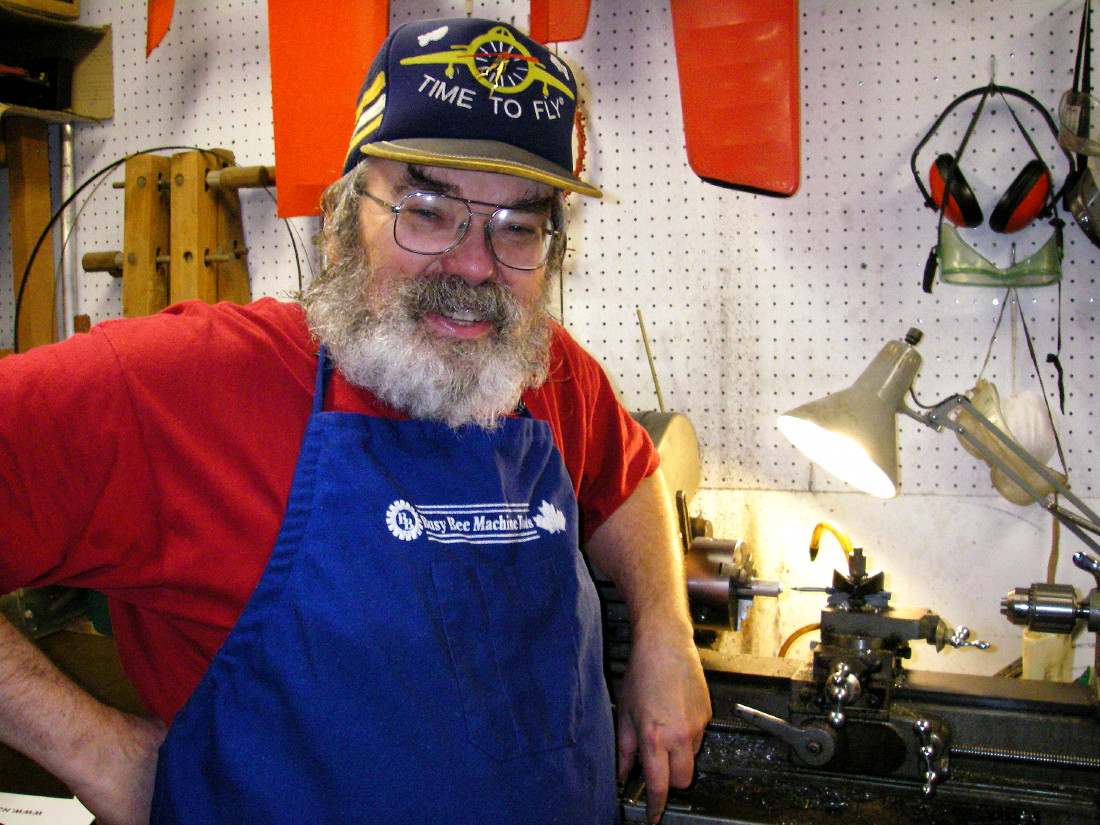 Good grief, can it really be May again? May 2014 was only yesterday ........ they do say that time goes by faster as you get older, and I must confess that my own experience supports that statement. Make the most of life while you can - it's not forever!
This month we're down to one new article plus a major update. Things are pretty much at the point where a new article a month is about the extent of my capacity over the long haul - the halcyon days of playing catch-up with multiple articles each month are over! Still, I hope that you continue to find something of interest in each month's edition of the site. In addition, the older articles remain available to be enjoyed by those interested.
As I look over the site myself in its ever-expanding form, I've become conscious of the fact that I appear to have written a major e-book on model engine history over the past eight years without realizing that I was doing so! I was actually rather astonished recently to find that the number of my articles which are now linked from the Gallery page has grown to well over 60 distinct topics, with more yet to be added as and when I find time. Moreover, that total doesn't include the various technical articles which have their own page on the site. Rather than being a source of basic historical data on classic model engines, the site has becoming in effect a 60-plus chapter e-book about classic model engines and related topics. The various engine articles constitute the bulk of the chapters of this e-book.
Perhaps if people think of it in those terms, the mass of data which continues to accumulate on this site won't seem quite as daunting as it
evidently does to some people! It's blindingly obvious that there's no way that anyone could read the whole thing at one sitting - it's become a site to dip into as and when the mood or need take you ....... just like a good book! I sincerely hope that the results will be useful to engine aficionados and collectors for years to come.
The all-new article for this month is an in-depth look at the remarkable model engines designed and manufactured to very high standards by Giovanni Barbini of Italy. Although these engines never made it outside of Italy in significant numbers, their international reputation greatly exceeded their supply. It's another very interesting story that is well worth being preserved. I hope you enjoy it!!
The major update this time is the long-overdue corrected version of the Alag story from Communist Hungary in the nineteen-fifties. The initial draft of this article originally appeared some years ago on Ron Chernich's "Model Engine News" (MEN) web-site, prompting a reaction from Hungarian reader Ferenc Somogyi. Somi (as he likes to
be called by his friends) was very close to the Hungarian modelling scene during the period in question, hence being able to correct me at many points in that article. Many of you will have read Somi's excellent article on the history of the MOKI range which appears elsewhere on this web-site. There could be few people better qualified to comment on the classic Hungarian model engine scene.
The amount of information supplied by Somi in connection with my original Alag article was such that it has been necessary to revise my entire approach to this topic. Rather than sticking with my original plan of covering the entire history of commercial model engine manufacture in Hungary during the classic era (apart from MOKI, which has already been covered separately), I have decided to divide the article into a number of individual stand-alone marque histories. The Alag piece is the first of these, and there will be others as time goes by.
As stated earlier, I'm now down to the one new article per month pace that I've repeatedly warned you all was coming. That's the very best that I can manage on an ongoing basis - in fact, there may be months in the future in which I'm unable to complete even one new article. I hope that you continue to find the site both interesting and useful despite the slow-down in the rate of addition of new material.
To make up for the slower pace at which new articles are now appearing, the GALLERY has expanded quite a bit over the past month. To a significant extent, the increased level of effort that I've put into this stems from my growing awareness that it is perhaps the single most important destination within this site. I say this because it provides both overviews of (and direct links to) every model engine article that I've ever written for e-publication, both here and on Ron Chernich's "Model Engine News" (MEN) web-site. In a very real sense, it's my equivalent of Ron's "Finder" page on MEN. It has the added benefit of providing a seamless interface between this site and Ron's wonderful but now sadly frozen earlier effort.
There are also a few additions to the PUBLICATIONS section. One of these was added at the suggestion of my valued colleague Somi, while the other was one which I have intended to add for a while now. If any reader has further suggestions for additions to that section of the site, please let me know.
In that regard, I'm seeing a very welcome trend towards the ever-increasing unsolicited provision of additional information from readers who are able to shed a little more light upon some of the topics covered in my articles. I welcome such input with open arms! Over the past month, I've heard from Bob Allan with reference to the Allbon story; Ian Russell regarding the Dunham article; and Matias Rajkay with respect to the MOKI history. All of their contributions have been incorporated into the respective articles, with my grateful thanks. My good mate Maris Dislers has also provided some interesting historical background to my earlier article on Power Output Measurement, which has been added to that article. Finally, previous contributor Dave Causer has advised that he is working on an interesting new topic which I hope will appear in due course. Keep it up, guys!!
The feature article for next month's June issue will be one that pretty much fell into my lap earlier this year, as mentioned in the March editorial. This is the first-ever in-depth look in the English language at the Pinotti GP engines (GP standing for Giancarlo Pinotti rather than glow-plug!) which were produced in Sweden between 1938 and 1950 by one of the hitherto-unsung heroes of model engine development during the pioneering era - Giancarlo Pinotti (yes, I did say Sweden earlier despite the name - he was an Italian-born immigrant to Sweden!). I think that his story will both surprise and entertain you. I certainly found myself getting to know a kindred spirit!
To soften the blow of the single-article syndrome, I also plan to have an article about fuels for variable-compression model diesels to complement my existing piece on fuels for fixed-compression diesels. Hopefully this article may help some readers to provide themselves with fuel to facilitate the ongoing use of their conventional model diesels.
A number of readers have recently expressed some concern regarding the status of the Enya model engine marque. For some time now no model engines have been listed as being available through the ENYA DIRECT outlet, while even many of the accessories are listed as being out of stock. This led to fears that the famous Enya range of model engines was coming to an end. However, I am happy to report that Ken Enya responded to my inquiry by telling me that all is well - for various unspecified reasons he has simply not updated the site recently. He tells me that it will be back to normal soon.
That said, the collapsing world market for model I/C engines arising from the electric revolution has undoubtedly placed manufacturers of these products in a very precarious position. Indeed, model I/C engines have effectively become a niche market these days - rather like live steam. Before we all start tearing out our hair over this, we should recall that model diesels have arguably been in the niche category for 30 to 40 years now, and they're still with us! I expect that there will always be a market for small-scale producers - it's the formerly large-scale manufacturers like Enya that face the real challenges. Enya has responded appropriately by going to an on-line direct sales strategy - it's now up to those of us who still enjoy using I/C powerplants to support their efforts, as they have supported ours for 66 years now. The recent loss of Fox was a wake-up call ...........
I think that's all for now - happy flying, metal mangling and collecting, and I'll see you next month!
Cheers,
Adrian Duncan
Coquitlam, BC, Canada