January 2017
From the Editor - January 1st , 2017
Greetings once more at long last! The fact that you're reading this confirms that I got back safely from my recent travels here and there. A great time, but it was good to get back home to beat (by a nose!) the onset of genuine winter weather here in Western Canada together with the impending festive season! A White Christmas looms large ........Ho! Ho! Ho!
Speaking of which, and despite the date at the top of this page, you're receiving this message on December 24th, 2016, just in time for a bit of a read over the holidays. I promised you this as a way of compensating for the absence of a December 1st issue this year. That said, this is the January 2017 issue - there won't be another one on January 1st!
During my recent global travels, I spent time here and there in different parts of the world. It would have been nice to attempt to arrange meetings with some of my fellow enthusiasts during my journey, but there simply wasn't time in a crowded and wide-ranging schedule. My apologies for this, but that's the way it was.
In any case, my long-suffering but ever-supportive wife Lorna doesn't find model engine talk to be nearly as fascinating as the rest of us here! It was her trip just as much as mine, so we focused on things that we both enjoy equally, of which there are many. Along the way, we did encounter a few interesting characters. including the very creative mailbox in the attached photo. Those Minions certainly do get around .........!
Thanks to my missing the normally-scheduled December 1st issue, I have almost two months' worth of news to share with you. This being the case, I'd best get down to it!
When I started this website back in April 2014, I had absolutely no idea how it would be received. My best gauge of interest has been to monitor the usage of the site by others, which I'm able to do in my capacity as the site administrator. I have to say that the site's popularity has exceeded my highest expectations, a fact for which I thank each and every one of you!
In terms of trends, let's consider the months of November for both 2015 and 2016, for both of which complete data are now available (December isn't yet over!). Admnistrative records for the site show that in November 2015 the site received 138,818 hits, which translated into 6522 actual visits during which a total of 25,854 pages were accessed - around four pages per visit. By contrast, a year later during November 2016, the site received 195,424 hits, which translated into 9881 actual visits during which a total of 36,187 pages were accessed for a slightly smaller but still very comparable average to last year's figure. Most importantly, the number of visits has increased by over 50% during the year - highly gratifying!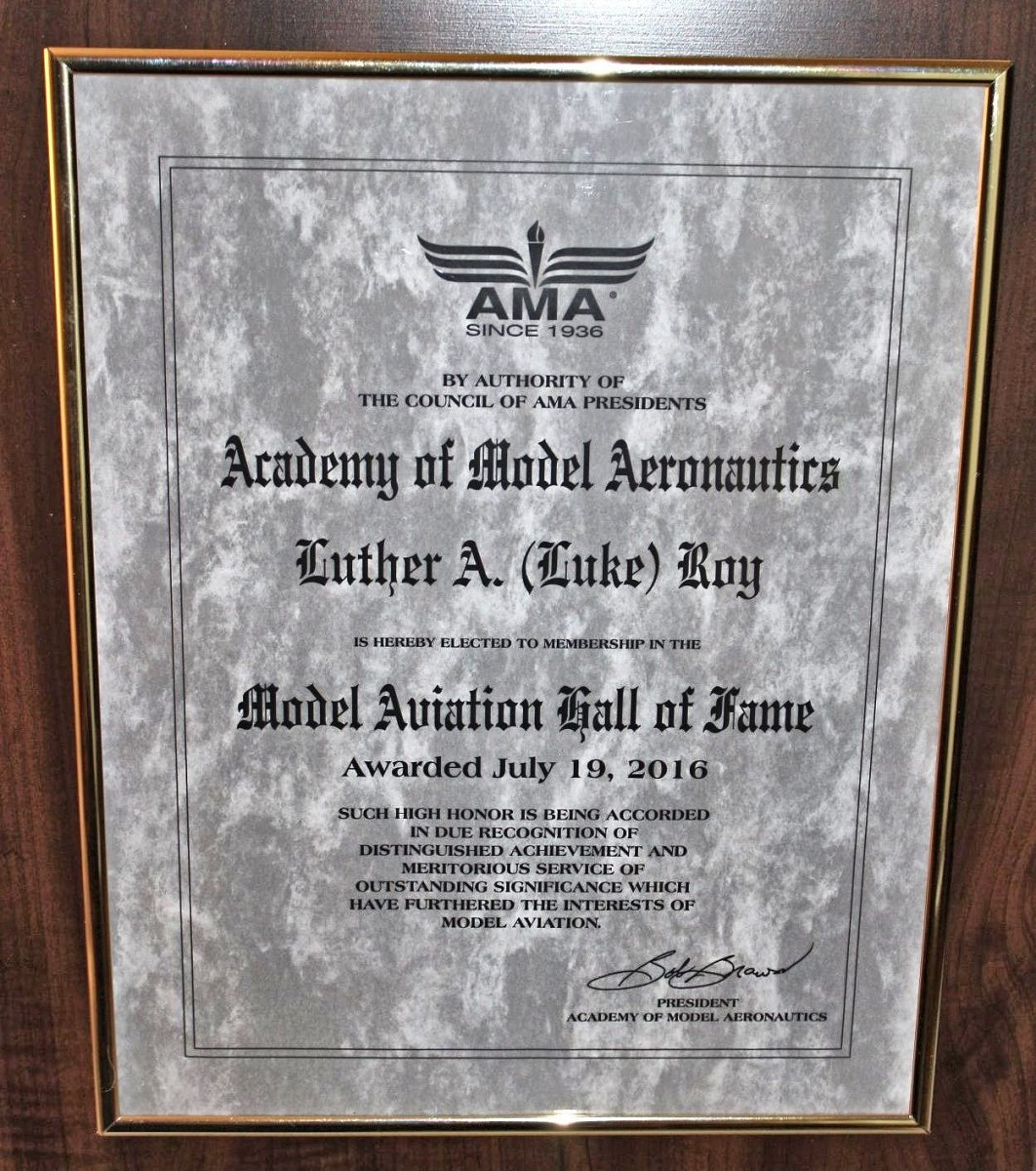 A high and still growing level of ongoing interest is one thing, but the best reward that I get for going to the time, trouble and expense of establishing and maintaining this site is the amazing amount of communication with my fellow model engine aficionados that has resulted. Despite my absence during the entire month of November, I've still had the pleasure of receiving contacts, both direct and through the blog site, with a significant number of my fellow enthusiasts, including Luther "Luke" Roy, Ferenc "Somi" Somogyi, Malcolm Harrison, Vivek Sharma, Rishi Kumar, Michel Rosanoff, Peter Valicek, Miles Patience, Bill Mohrbacher, Jim Woodside, Kevin Richards, Steve Betts, Tom Pearson, Ingemar Larsson, Steve Dyer, Mike Conner, Paul Rossiter, Christian Farcy, Lars Gustafsson, Derek Butler, David Burke, Maris Dislers, Mans Hagberg, Luis Petersen and Jens Geschwendtner. Thanks, guys, and sincere apologies to anyone whom I've inadvertently missed.
In these challenging times we can all use some good news, and the news from Luke Roy was really good - he's finally been very properly inducted by the AMA into the Model Aviation Hall of Fame! No-one who has read my article covering the H&R Rattler story which may be found on Ron Chernich's "Model Engine News" (MEN) web-site could be in any doubt that this is a very well-deserved honor. Congratulations, Luke!
The contact from Tom Pearson, a past President of the American Miniature Racing Car Association (AMRCA), was equally positive since I was aware that Tom had been facing some serious medical challenges which had taken him out of circulation for a while. Consequently, I had heard nothing about his status. I'm happy to report that he is back on line and well on the way to recovery, having dropped his weight from 240 pounds down to a svelte 160! Great going, Tom - keep it up!!
The "Wotizit" page which was added to this web-site relatively recently remains open for business. The new page continues to prove its worth - during the past two months, another of the posted engines has been identified thanks to input received from French reader Michel Rosanoff. The 30 cc glow-plug motor submitted by Ferenc "Somi" Somogyi has now been identified as a mega-rare 1953 Vega 3000 from Paris, France. This was a re-issue of an engine called the Micromoteur 30 which first appeared in 1950, albeit then produced by a different manufacturer.
This very large engine (in the context of its times) was
produced in anticipation of a rapid growth in the popularity of large R/C models which did not happen at the time in question. Consequently very few examples were produced. Basically, the engine was at least 40 years ahead of its time! Full details are now available on the relevant Wotizit page.
Although three of the posted engines have now been identified, the rest remain a mystery. As mentioned in the last issue, I had greatly compromised the use of this facility right off the top by omitting a letter in the Wotizit email address when creating the original hyperlinks for that page. As a result, the promised line of communication remained closed. I've now corrected that error, so communication should be fully restored - it's been successfully tested by several folks at my request as well as by myself.
Despite the fact that the page is now working properly, there have been no new additions or suggested identifications through that channel during the past two months. Please have a look if you haven't done so already and see if you can shed any light on any of the elusive unidentified engines which appear on that page! Also, if there's an engine in your life that you can't put a name to, this is the place to send it!
It bears repeating that the above-linked (and now functional!) email address is set aside for the exclusive use of those wishing to make comments or post additional subjects on the Wotizit page. Please respect my wishes by refraining from using that address for any purpose other than the "Wotizit" effort - I will not respond in any way to messages received at that address on any other subject. For that, there's the blog site, the use of which is continuing to slowly but steadily increase.
Another productive contact came from my valued friend and colleague Christian Farcy of France. Regular readers may recall that Chris is a rarity among collectors - one who specializes in marine engines. He was good enough to draw my attention to the fact that RipMax made marine conversion kits for the Mills .75 and 1.3 models. I've added that information to my earlier article on Mills production history, with sincere thanks to Chris.
Now an item of potential interest to the many fans of the Oliver engines - I've been advised by Luis Petersen that all of the late John Oliver's stuff is to be auctioned at Charterhouse Auctioneers in Sherbourne, Dorset on January 20th, 2017. This auction will accomodate Internet bidding as well as on-site. Viewing will commence the day before the auction. Anyone wishing to own a piece of genuine Oliver history would be well advised to take note of this opportunity!
Speaking of Oliver engines, subscribers to the indespensable "AeroModeller" magazine (and if you aren't a subscriber, you should be!) will already be aware of the untimely death of the very talented model engine maker Tom Ridley. Tom was best known in the modelling world for having taken over the manufacture of the Oliver engines from the Oliver family, thus maintaining the market presence of this iconic range, now into its eighth decade of continuous production. The value of Tom's contribution cannot be overstated - he will be missed. A full appreciation of Tom's life and work will appear in a future issue of "AeroModeller".
And speaking of "AeroModeller", there has recently been a change in the publisher of this iconic magazine from ADH Publishing to a new entity called Doolittle Media Ltd. with offices at the same location in Totternhoe, Bedfordshire. Editor Andrew Boddington will continue in his present role, and existing subscriptions purchased from the previous publishers will be honoured in full. The saga continues ...........!!
Still on the "AeroModeller" theme, Andrew Boddington advised that my article on the Graffiti Combat event held this year on July 9th at the home field of my own club, the Vancouver Gas Model Club, appears in the January issue of the magazine which is out as you read this, just before Christmas. I mentioned this event briefly in my August Editorial - now you can read all about it and meet some of the participants. Vintage combat with a few twists ............
Mans Hagberg of Sweden read my earlier article in "Model Engine News" (MEN) on the Zeiss Pioneer "U-boat" 2 cc diesel. Mans noted the fact that the word "Lehrbetreib" (meaning "Teaching" or "Training" in German) is cast onto the crankcases of those engines. He suggests that there may have been a political motivation for the appearance of that designation. Perhaps the idea was to protect the Zeiss company from political interference with their involvement in model engine manufacture (not their primary mission) by transmuting the engine from having the appearance of a "frivolous" toy upon which State resources were being squandered into a valuable tool for aiding in the technical education of young men whom the State would require as future technicians.
Mans draws a comparison with the situation in his native Sweden. In that country, aeromodelling enjoyed some State support despite often being regarded by outsiders as merey a "hobby involving playing with toys". The State rationale was that a large number of fighter pilots had to be trained every year for the Swedish armed forces. It was found by experience that trainees with aeromodelling backgrounds completed the entry-level training requirements far more successfully than young men without that background.
During the past few weeks I was delighted to hear from model railway historian Malcolm Harrison of England, who is in the process of developing a most interesting website devoted to the history of the Milbro model railway range. After reading my previously-published article on Mills production history, Malcolm was kind enough to contact me through the blog site to correct my mistaken impression that the production of the Milbro model railway range ended in 1949 when Arnold Hardinge took over the Mills model aero engine manufacturing operation at Woking.
In reality, the manufacture of the Milbro model railway range at Mills Brothers' St. Mary's Road address in Sheffield continued until the late 1950's at least. However, the name of the company which manufactured those products was changed to Mills Brothers (Sheffield) Ltd., as confirmed by the address on a model railway catalogue in Malcolm's possession cover-dated 1957-58. I've corrected the relevant paragraphs in my original article, with my very sincere thanks to Malcolm.
Steve Betts of Australia was kind enough to add a post to the "Removal of mottling on crankcase" thread on the blog site. In his post, Steve outlines his approach to rejuvenating model engine castings. A promising-looking method! Further details may be found on YouTube through this link.
I'm sure that you can appreciate the fact that the time taken up with maintaining and expanding this site eats significantly into the time available to me for such pleasurable activities as model flying and engine restoration. However, I do manage to get some time in the shop now and then. My latest effort has been the restoration to near-new condition of a 1946-47 Reeves 6 cc sparker from Shifnal in Shropshire, England. My mate Maris Dislers has recently completed a test of his example running on glow-plug ignition, and I plan to publish a full review in the relatively near future. Stay tuned ......!!
Speaking of future engine-related articles, I've had several bits of good luck on the engine acquisition front lately, which will result in some very interesting articles over the next little while. Among these will be a full history of the Sharma model engine range from Jodhpur, India, complete with tests of a number of the engines manufactured by that company over the years. Mr. Vivek Sharma has been most generous in providing me with test examples of a number of these units as well as a sample of one of their flying model kits, and I'd like to record my very sincere gratitude to him for his kindness.
I used to wonder how long it would take for me to run out of topics about which to write, but I no longer worry about that at all ............ I've also got several valued colleagues working on articles of their own which will hopefully appear here in due course. This site isn't just for me - it's for everyone!
I promised you a bit of a bonus issue this time around, and I hope that I've lived up to my promise! This time, you'll find not one but three new articles on the Mills engines. Regular readers will recall my earlier summary of Mills production history which appeared here a few months ago and has since been significantly amended. What's left, you might ask? Well, I came up with three things that seemed to be worth doing. The first of these is a comparative test of the four documented variants of the Mills 1.3 model which were described in the above referenced article on Mills production history. An interesting exercise, as things turned out!
Secondly, I've presented a summary of the many and varied commercial Mills replicas which have appeared over the years in various countries. An issue which has often been debated is the legitimacy of these replicas given the fact that the Mills name remains a proprietary one even after all these years, being owned at the time of writing by Mr. Rishi Kumar of the Aurora Model Manufacturing Co. Pvt. Ltd. of Calcutta (now Kolkata), India. I've covered that matter in detail in the article, which actually represents the completion of a project which the late David Owen and I had started but didn't get very far with. I'm very glad to have had the opportunity to bring David's work to fruition. I miss you, mate...........
I can't pass on to the next topic without mentioning the outstanding cooperation that I received from Mr. Rishi Kumar when researching the Mills replica article just mentioned. Rishi has provided a very complete summary of the true history of the Aurora company's acquisition and application of the Mills name, designs, dies and production equipment. In fact, there's so much information now at my fingertips thanks to Rishi's help that I'm in a position to start work on an article covering the full history of the Aurora company. Watch this space ..........
The third new article for this month is a comparative test of two of the more familiar and readily-available Mills replicas - the CS NAVO .75 and 1.3 models. Although all CS model engine manufacture has unfortunately now ceased, new and as-new examples of these engines remain readily available on eBay and elsewhere. Consequently, information on their characteristics may well be helpful to some of you who might be considering using them for flying purposes. Hope so, anyway! A test of the Aurora K1.3 Mills model is included in this article as a bonus.
But there's even more! My valued friend and colleague Maris Dislers has been hard at work developing a rational basis for calculating the optimum carburettor choke area for engines of different displacements and in various applications. He's now come up with an Excel Calculator Worksheet which takes all the guesswork out of this calculation. I've added Maris's explanation of this issue to the "Technical Topics" section of this website, complete with a link to the relevant Worksheet. Hope some of you find it useful!
For the next issue due out on February 1st, 2017, I plan to publish an in-depth review and test of another of the almost-forgotten British model diesel "lumps" from the pioneering era - the elusive 4.4 cc Kemp K4 sideport diesel of early 1947 from Gravesend in Kent. This will give me an opportunity to record something of the life and work of one of the frequently-overlooked pioneers of British model diesel development - Harold Kemp.
A good deal of information relating to Harold Kemp and his engines has already appeared on the late Ron Chernich's now-frozen "Model Engine News" (MEN) website, much of it researched and written by myself. I thought that it was about time that an article featuring the work of Harold Kemp should appear on the present site. The K4 presented itself as a very suitable vehicle for re-telling the Kemp story given the fact that as far as I'm aware the engine has never previously been the subject of a published test.
I think that it just remains for me to wish each and every one of you a very happy festive season (regardless of the name that you choose to apply to it!) and to extend my best wishes for a productive and fulfilling year in 2017. In that regard, I'd like to share an electronic Christmas Card that I (and many others) received from Bill Mohrbacher, President of the Model Engine Collectors Association (MECA). Bill has made a bit of a speciality of collecting and writing about the iconic American engines produced over many years by the Fox Manufacturing Company. His writing will be very familiar to those of you who subscribe (as you all should!) to Tim Dannels' indespensable "Engine Collectors' Journal" (ECJ).
As you'd expect from someone with his interests, Bill's evocative card has a definite "classic Fox" theme. I hope you enjoy it as much as I did!
Have a wonderful Christmas Season and a great kick-off to the New Year, and I'll be back to you with another issue on February 1st, 2017. Meanwhile, happy flicking, flying and finding...............
Cheers,
Adrian Duncan
Coquitlam, British Columbia, Canada
___________________________________
Note regarding material to be found on this site - unless specifically otherwise noted, all images and text which appear on this site are my own work, and I hereby assert my right to be recognized as the originator of this material. For the record, this material is made freely available to all upon two firm conditions:
No commercial use of any kind is to be made of any of the images or text posted on this site without my express written consent.
No use of

any

kind, commercial or otherwise, is to be made of any material published in any form on this site without full and open acknowledgement of the source.
Adrian C. Duncan
Coquitlam, BC, Canada